Thursday, February 26, 2009
Labels: slap homophobia
7 comments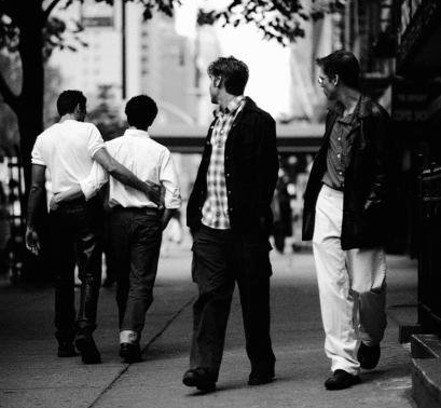 Another Valentine's Day is here. A day to honour love and lovers. A day when many couples exchange flowers, romantic notes, gifts and cards to each other. A day when many lucky ones go out and celebrate their love. It's a nice feeling to love and be loved, to feel that you mean everything for someone, to feel that you can count on this one person to share your innermost feelings. And there are many of us who are still hanging on to that "single" – tag, waiting for love to happen or just enjoying being single. But even then no one can deny the fact, Valentine's Day is that day of the year when love overshadows any other sentiment.
But this year's Valentine's Day is not just about love alone. Many of us are surprised and angered to hear from a bunch of narrow-minded goons that spending time with our lover in open places and celebrating Valentine's Day is wrong, that it is against our "culture". Many of us are raising questions about who are these people to decide on what we should or should not do and what right they have to interfere in our personal lives. It is so ridiculous for someone to dictate that we will not be allowed to celebrate our love on a Valentines Day! This all seems so absurd, right?
Now just think about a small percentage of population who always has felt this unfairness that you are all feeling right now,

every single day!

Yes I'm talking about gays. For us gays, we could never think of celebrating Valentine's Day with our special person in open places because we never felt secure to express our love. There is this fear always echoing in our minds (and not on Valentine's Day alone) about what others would think and react if they see us holding hands or sitting across a table looking into each others eyes or giving a peck on the cheeks. It is not a good feel to always search for a secluded place to exchange such small tokens of love.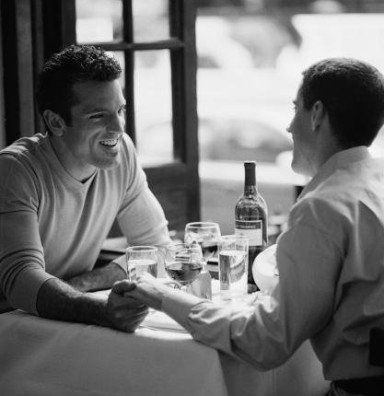 What is it that makes gay love be considered second class by many? Why does it face so much scorn? Why do some feel the need to preach hate and pass judgments? Many of us enter into gay relationships knowing the bitter truth that this could be ephemeral because sooner or later, we will be forced to marry someone whom our folks have searched and found "suitable". And that true love yields to parental and societal pressures. Many gays prefer one night stands because they know gay relationships do not stand a chance in our country. Why does it have to happen this way? Why do we have to forfeit our happiness for the sake of gratifying a society who by the way, doesn't care a hoot about us?
I say it is high time to realize that the love between a man and a man, or a woman and a woman is equally sublime as the love between a man and a woman. Because we too nurture that concept of growing old together. We too dream of waking up beside our lover. We too enjoy walking on beaches and parks holding hands. We too desire on introducing our sweetheart to friends and families. But this all can happen only if you accept us; if you accept us in the same way we are accepting you. Love is not something that should be forced to hide. It deserves to be respected and acknowledged. And we should be able to express our love with no fear or shame because it is after all an emotion we feel for that special person whom our heart beats for.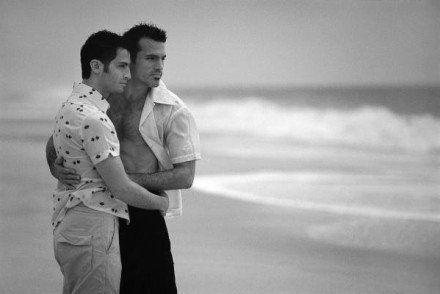 This was the guest post I wrote for
Blogbharti
which was published on Valentine's Day.
Click here
to know more. Shaheryar Ali at
Sherryx
informed me that this article became the main inspiration for him to write
this outstanding piece
. I'm glad!
Check out these related posts too!
The Right To Do "I Do"
The Gay Parade And The Media
Curing Homophobia