Sunday, June 27, 2010
Labels: tales from the offline world
5 comments
"Hey.. You look exactly like one of my friends!"
"Oh really?"
"Yeah, you so totally look identical to him. Where are you from?"
"I'm from this city."
"Are you sure you don't have any relatives in Kerala?"
"No, why?"
"Just checking whether you are even remotely related to my friend."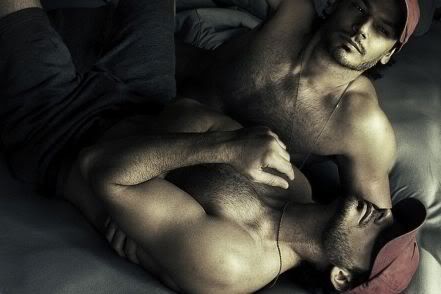 When they say there could be seven people out there who might be having identical faces, it feels weird when you bump into one who looks like a carbon copy of someone you know; except that this guy was chubbier and had coloured piercings on his left eyebrow. But his smile is

oh-so-totally

just like my friend's.
I should have chatted with him,

but I didn't.
Then I could have exchanged numbers with him,

but I didn't.
And I could have clicked snaps with him,

but I didn't.

It would have been fun showing them to my friend and to see him flip out. And so yeah, the above conversation is just another ideated one among the many

could'ves-should'ves-would'ves

that echo in my head.
At the 'Parents and Relatives (of gays) Meet' organised by

Gay Bombay

, it was good to see fathers also among the higher number of mothers. The discussion steered towards how parents can be offered assistance in their process of coming in terms with the truth that their son/daughter is gay, which led to taking an initiative of forming an Indian PFLAG (Parents, Families & Friends of Lesbians and Gays), similar to the one that exists in US (www.pflag.org). But the highpoint of the meet for me was when a mother shared her experience - when her son came out to her, she took her son and his boyfriend for dinner that night to celebrate!
You can read the full report of the 'Parents and Relatives Meet'

here

.
By the way, do you think it is a coincidence that I get to read this soon after the look-alike-encounter? (Click on the pic to get a readable version.)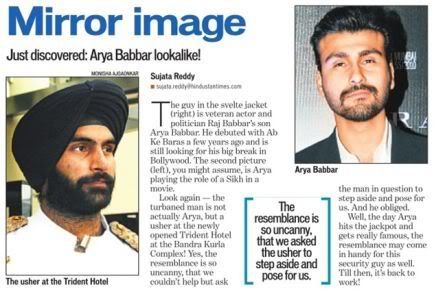 Courtesy: Hindustan Times Cafe
Arya Babbar

happens to be one of my favourites for obvious reasons! ;)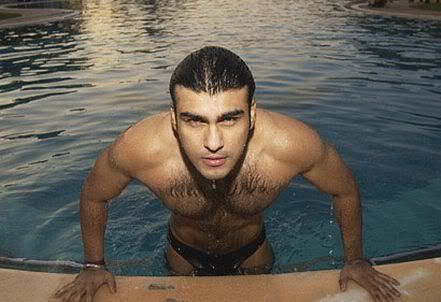 Check out these related posts too!
A Rendezvous That Offered A Mix Of Everything
Coulda Shoulda Woulds Prada
Gaydar For Sale Anyone?