Sunday, October 26, 2008
Labels: tales from the offline world
15 comments
This happened two years ago. I was doing my final semester then. Rachel came to me and said, "Hey! I have this friend, he is really sweet and interesting. I think you should meet him."
Would I turn down an offer to meet an interesting guy? I said, "Sure! I'm in!" '
Soon she introduced Davis through chat. Later Davis phoned me and we both had an awesome time. We decided to meet on the coming Sunday at
Cafe Coffee Day
.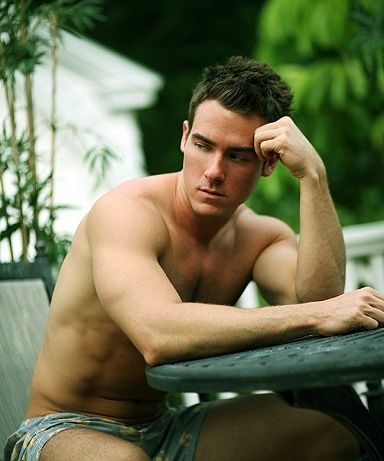 The d-day came and I appeared 15 minutes late. But then the sight I saw, literally made my hair stand up on end! My seniors were also there! I noticed Davis (
quick guessing because I hadn't seen any of his pics
) sitting two couches ahead. Trying to look as calm as possible, I first went to the seniors. They were also surprised to see that I showed up alone. I told them that I came to meet a friend and pointed towards Davis (
Even at that time, I wasn't sure it was him.
) That moment I felt like running from there without looking back! My heart was beating at a speed so fast that I felt like it might jump out at any time. And after the small chat with them, when I turned to walk towards Davis (
yes, still assuming
) something happened. "What if this guy turns out to be another guy instead of Davis? Imagine the situation if something like that happens and I humiliate myself in front of all these seniors!!"
I felt darkness surrounding me. In that confusion, I suddenly didn't know what to do and I ended up sitting on the couch next to Davis. My seniors who were watching this whole drama was now giving me this questioning look that said, "What's wrong with you! Didn't you just said that you came to see your friend? Why are you not sitting with him?" I didn't want to get up from there and then sheepishly sit next to Davis (
whom I'm still not sure about!
). So I texted the whole situation to him and we both decided to leave the place. I waved bye to my seniors and I was so quick that I didn't give them any chance to even call my name.
I waited for Davis to join me at
Music World
. After sometime he came (
yes, my assumption was right
), but he was putting a serious face. From his friendly chat over the phone, this was not at all the attitude I was expecting from him. May be he was also feeling nervous. We entered
Music World
and then he just started checking out DVDs! And I didn't know what to do and I also started doing the same!
It was one hell of an awkward moment.
Then he said he didn't have anything for lunch and we moved to a restaurant. Since I already had, I decided to have an ice cream. At least now that we were settled somewhere, you must be expecting that from now onwards, things were gonna move smoothly, right?? WRONG!! We would say something and soon the conversation would die out. And there would be one long silence before anyone of us would start to speak again, but soon discovering that the same silence was all we were left with!
We decided to go to
Planet M
. Here also, he started checking out CDs and DVDs and I stood there confused. This guy was not giving me any chance to patch up this weird situation. By now I was thinking that this was all a mistake.
Meanwhile, there was this karaoke event going on and the guy who was singing at that time was really good looking. Davis continued his conquest for checking out every single DVD in that store while I was practically drooling over the singing guy. He did sing really well. After his song finished, I slowly moved towards him. In between I was checking whether he was noticing me. At one moment, our eyes met and he smiled at me. I smiled back, but I didn't want this to end with a smile. So I went to him and told him that I liked his singing. That started our conversation and he turned out to be amazingly friendly.
After that, Davis and I went to the recently opened mall. While we were on our mission to enter the mall, the sight I saw made me feel like I was gonna have a heart attack right there!! Look who all had come to the same place -
The same old seniors!!!
They were also surprised and jokingly asked me whether I was following them all the way. By this time Davis had walked a little faster and I needed to catch up with him.
Davis and I had never been to this mall before and we were walking up and down the building searching for
Barista Cafe
because that's where Davis's friend, Brad had told him to come. I decided to ask the guys in one of the shops. So I confidently took my next step with the assumption that it would make myself land inside the shop.
BOIIINNGGGG!!!!
These shops were glass covered and had the glass doors that were exceptionally clean and so remarkably transparent. I didn't realize there was this glass door in the middle of my path and so in the process I bumped my head against it. Seeing this, the guys in the stall started laughing. Hmm.. another awkward moment.
I learnt where the cafe was situated and we waited at the cafe for Brad. While we were waiting, I couldn't just help noticing that the city's gorgeous people were right in front of me and I became severely self-conscious. It was seriously a hunks and babes fest!!
After some time Brad came. A good looking guy was also tagging along with him and he happened to be so damn
seksi
!! (
As

Phunky

would put it. :P
) Shey was little over weight, but definitely good looking! But in the end, it's not the looks that would make you pull towards him, it's his way of speaking. I just LOVED the way he talked. (
Why do all the interesting guys need to be straight? sigh!
)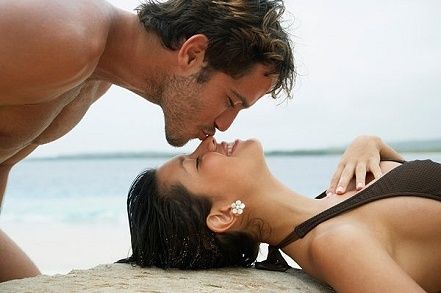 While we bunch of four sat there and talked, (
Shay was telling me how it was kinda dry that he's not getting any gal for an unusually long period after his thirteenth breakup!
) another guy also joined us. Really well-built and muscular, John happened to be a friend of Davis, Brad and Shey. After an hour or so, John wanted to check out shirts on the first floor and we all joined him. Davis and Brad were busy with some business, and John and Shey were occupied with their shopping. I decided to enter the shop (
by the way, this was the same shop where I banged my head
), carefully this time. I was window shopping and suddenly I saw another good looking guy there. And I looked at him and he looked at me. He smiled. I also smiled. But I didn't want to push my luck too far, so I didn't dare to start a conversation this time.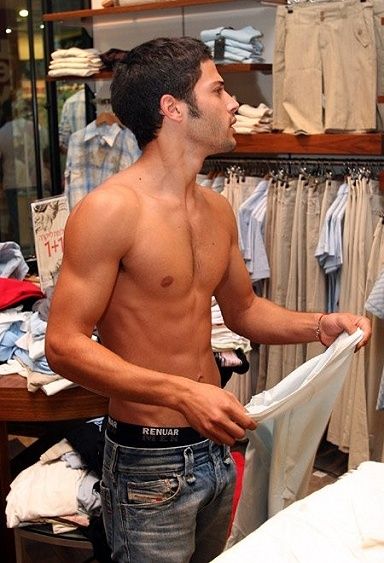 We were back at
Barista
and Davis and I played the rating game. He would point out a guy and I should rate him out of 10, it was fun. Davis and I decided to remain as good friends. When it was late and everyone was preparing to leave, Davis texted me, "
He
likes you, all the best! :)"
And I blushed.
Check out these related posts too!
Coulda Shoulda Woulda Prada
Gaydar For Sale Anyone?
Obsessed With The C-Factor