Tuesday, February 17, 2009
Labels: movie thoughts
11 comments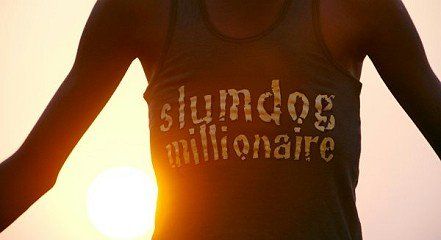 Yes I saw

Slumdog Millionaire

. A good movie, but highly overrated. Although it had a Bollywood feel to it, I enjoyed a lot because unlike the usual Bollywood movies, it didn't overdramatize situations and had a punch of raw feel to it. An Oscar material? I don't think so. But then if all the hype helps in getting global recognition for few Indian talents, who am I to compain! But

Slumdog Millionaire

changed the way I think about myself. Whenever I grumble about my not-happening life, I should remind myself to thank God that I wasn't chosen to be born in those slums, and that I'm not one among those numerous unfortunate boys whose eyesight is taken away with red-hot spoons or whose limbs are cut off so that their masters can get more money.

But this post wants to talk about an entirely different topic. Recently, the director

Priyadarshan

was

bashing

Slumdog Millionaire

as a mediocre trashy film. Although I do not agree to his views at all, I couldn't help relating his thoughts to what I once wrote about the movie

Dostana

. (

I know! I need to move on, but this is the last attempt. So please bear with me!

)



Priyadarshan's

remarks about

Slumdog Millionaire

are put in quotes and my take regarding

Dostana

is explained after each quote.


"The West loves to see us as a wasteland, filled with horror stories of exploitation and degradation. But is that all there's to our beautiful city of Mumbai?"
The Indians love to see a homosexual man as limp wristed foppish flamboyant weirdo who walks and talks like a woman having extraordinary penchant in fashion or dying of AIDS. But is that all there's to portray about gays?
"It should have been made by

Mani Ratnam

. Then you'd have seen what he would have done with Mumbai."
Dostana

should have been made by some female director, like

Reema Kagti

(

of

Honeymoon Travels Pvt. Ltd.

fame

) or

Parvati Balagopalan

(

of

Rules: Pyaar Ka Superhit Formula

fame

). Then you'd have seen what they would have done with homosexuality and gays.
Priyadarshan is surprised that Mumbai is celebrating a film that shows only the city's underbelly. "Why are we taking this treatment? Just because a white man has made

Slumdog Millionaire

, we're so happy with it?"
And I was surprised about many Indian gays taking pride in getting homosexuality featured through
Dostana
. Just because homosexuality became the core-theme in a bollywood flick, why were many gays celebrating a film that only enforces every conceivable gay stereotype!
The angry director wonders why there isn't a single shot in

Slumdog Millionaire

that shows the more aesthetic side of Mumbai?
And the angrier I wondered why there wasn't a single shot in
Dostana
that shows the more usual behaviour of gays?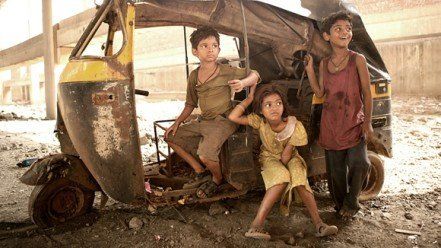 If you feel
Slumdog Millionaire
makes Westerners think about India as "a wasteland filled with horror stories of exploitation and degradation", I say
Dostana
was equally destructive towards gays. I was then told that
Dostana
should not be taken as a documentary and it was just a fiction, so chill! Then why now are we not having the same attitude towards
Slumdog Millionaire?
At least
Danny Boyle
didn't exaggerate unlike many of our Indian directors do.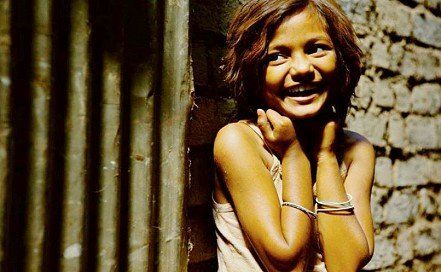 Rant:
Anyways, since I brought up
Priyadarshan
to this discussion.. Man! He is just butchering all those beautiful Malayalam movies that we Keralites cherish in our hearts. His latest offering

Billu Barber

is just another remake of yet another Malayalam movie
,
Katha Parayumbol
(
translation: When Story Is Told
)
.
Although I haven't seen
Billu Barber
(
Why should I?
), I'm definitely sure that it will once again not be a match to the original. I was moved to tears seeing
Mammooty's
efficacious acting in the climax scene of
Katha Parayumbol
and here I guess going by the standards,
Shah Rukh Khan
must have got yet another wonderful opportunity to ham!
And to the Westerners.. Let not
Slumdog Millionaire
scare you from visiting India, especially Mumbai. What shown in the movie is one reality. But now, why don't we try to see Mumbai through the eyes of an eight-year-old to get a different perspective!
The following video is available in
HD
(
press

to enable
) which means, you can put it full-screen (
press

) without losing much clarity!
This song is from the film,
Taare Zameen Par
(
translation: Stars On Earth
) and you can find it's beautiful lyrics and translation at
here
.
Check out these related posts too!
Dostana
Taare Zameen Par
Mambo Italiano