Friday, August 29, 2008
Labels: blah blah
14 comments
First of all, thank you everyone for your feedback on my previous post. You guys are really a supporting bunch! (

Sam gives flying kisses to each one of you... Muah! Muah! LOL!!

)
And now before you read further, please
click here
.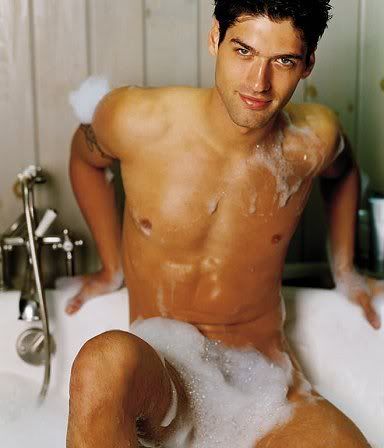 Cock-out attitude? Yes, I have it!
So should I be feeling uneasy that he posted the exact same words from
The Cock-Out Attitude
as his own thoughts? Or should I be flattered to know that he felt the content was that great to prompt him to do so? Also it's a great irony to see that post, which according to me is just
a load of codswallop
, getting frequent hits even now. Apparently, a reader (

thanks to him/her, by the way

) who liked the video submitted the post at the Digg-similar Italian website,
OKNOtizie
resulting in a small discussion,
Attitude... Cosa?!
(meaning,

Attitude... What?!

) As a result, the attitude-post is getting much read than I thought.
Anyways, since we are on the topic about "lifting" contents from the internet and using them without giving due credits, I understand that I'm also guilty of the same - for not crediting these absolutely amazing photos appearing on this blog. But the only confession I can give is that when you are busy with "both" hands, stocking these photos into your hard drive, taking note of the photographer's name would be the last thing that could run into your mind. So if you are a photographer and you happen to see your masterpiece posted on this blog, let me know and I would readily credit your work.
We have cock-out attitude. Dare to mess with us??
Hot News (and this is insanely hot!):

Remember
this post
, where I told you that the ever sexy, the incredibly gorgeous, the most drool-worthy guy of all times, and most importantly, the perfect example for the "cock-out attitude",

Bryan Thomas

was included in the poll conducted by the

DNA

magazine to let us decide which guy we want them to put on the

DNA

cover and spread?? (

Whew! That's long! Let me try to catch my breath..

) If you think you can hold back from creaming your pants,
here is the result!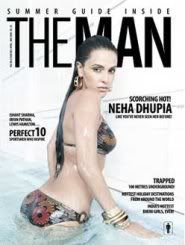 Don't go! There is more! There is more! One of our Indian friends from blogosphere, has finally become a published writer! So from this month onwards,
Nick
would be penning a regular feature for the Indian magazine, '

The Man.

' Isn't that awesome?! You can reach his page and read his debut published article by
clicking here
. He tells me that there was a rather "satisfying" picture along with his article, which of course he didn't care to scan! Grr!!



Update - Saturday, August 30, 2008:


Nick finally decided to yield to our wishes.

Click here

to see the eye-candy that was put on his article. Thanks Nick!

Check out these related posts too!
The Blah!
Loving My New Look