Monday, December 8, 2008
Labels: closets are for clothes
19 comments
Like me, if you are thinking about how to escape from the parental pressure to marry an opposite gender in the near future, there is only one way.
Come out to to your parents.
Don't lie, don't lead a double life, tell them the truth. Your homosexuality is a part of you and suppressing it could only result in pains and not just for you, but for all the people who are close to you. And in my opinion, a parent has every right to know about this part of their child.
A brilliantly executed scene from

Honeymoon Travels Pvt. Ltd.
Suppressing your homosexuality could only result in pains and not just for you, but for all the people who are close to you.
True, all parents dream of their child's wedding and wait anxiously to spoil their grandchild with all their love. But I don't think any parent would want their son or daughter to take a path that could result only in agony and frustration. Why make them feel guilty in future when in fact you could have prevented all the throe if you had the balls to come clean to them. And while coming out, the last thing you want to happen is your parents getting all worked up because of some misapprehensions regarding homosexuality, thanks to our media. So it is our responsibility to give them a vivid thought about homosexuality - that it is not some disease, that being gay is not equivalent to being affected with HIV or AIDS, that how gay people can look absolutely the same as any straight person you pick from the crowd, and that how the love between two men and between two women being no lesser that than the love between a man and a woman.
But how to make our parents understand all these without putting doubt in their minds that you could be gay? One of my friends chose to come out to his close friend by making him read about homosexuality from a book. Do not do something like that to your parents. It could only expose yourself to the question of why you are making them read and that in turn could force you in confessing the truth when you are not even ready. The best option is to arrange a situation where you and your parents could watch something that handles the subject positively in a non-thrusting manner.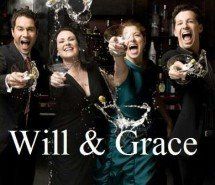 Will & Grace
is a good option, but if sitcoms are not their cup of tea and if they do not get the gay jokes and puns, I don't think they will be interested to sit through the entire 20 minutes. I used to make a big deal about
Friends
and
Will & Grace
to my mother and she finally succumbed to the curiosity and we used to watch these sitcoms together. (
We have also watched Three's Company, Full House, Small Wonder, The Fresh Prince of Bel-Air, Who's The Boss? and Seinfeld.
)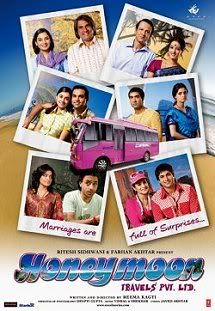 Reema Kagti's

Honeymoon Travels Pvt. Ltd.

is another good choice, but I feel it is packed with tales of so many people that one may fail to give deserving importance to the message it tries to give out regarding gays. Even then, this one is highly recommended.

The two movies I mentioned in an earlier post,
Mambo Italiano
and
A Love To Hide
are also good ones, but I have no idea why I missed one absolutely brilliant movie which is just perfect to show to your parents without putting your sexual orientation on the confession table. The movie is called
Wedding Wars
. Its story revolves around a straight wedding where the question of gay marriage is thrown in. And by doing that, the movie enlightens the viewers about the whole gay concept without being all
gay-pushy
. It deals with two brothers finding hard to accept each other because one is gay, a son coming out to his parents, the love between two gay men and the social chaos created when a governor goes against gay marriages to ensure the safety of his voting bank although he supports gay rights (
an Obama situation
). Now you will ask me, with so much of gay ingredients put in, how can I say that this movie is not
gay-pushy
? I think that is the skill of the writer,
Stephen Mazur
and the director,
Jim Fall
. They (
together with all those superbly talented actors including

John Stamos
) maintained a delicate move. At IMDB, even though this movie is categorized as comedy, in my opinion it's the perfect gay-friendly straight movie which was bold to bring together gays and politics

without offending anyone.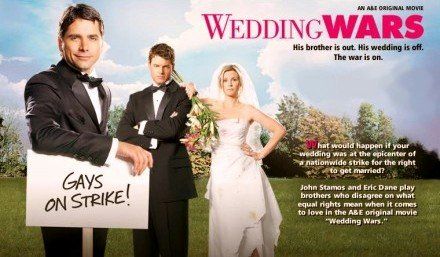 I remember when I watched it for the first time a year ago, I was like, "Wow! What a perfect movie to show to my parents!!" And last week that's what I did, well.. to my mother at least, coz it is almost impossible to force my father to watch an entire movie unless he is inside a cinema hall. During the movie when the governor declares his disapproval towards gay marriage, my mother had a surprised laugh. I don't know whether that laugh was for the awkward moment that developed between the two brothers or she actually felt that the governor was being unfair. The movie has a happy ending, and my mother and I were smiling. And nope, she didn't ask me why I put this movie and I'm sure I was able to show her that side of gays, which I want her to associate with, when I come out to her in the future.
Although no one can be a perfect guide on how to come out to ones parents, friends or co-workers, there are ways that you should never take, no matter how tempted you could be.
Cosmopolitan
in their 12th Anniversary issue (
Ah! That was one heavy loaded one!
) exposed four ways you should avoid at any cost when revealing your alternate sexual orientation.
1. Never come out over the phone.
2. Never come out in anger.
3. Never come out through third party.
4. Never come out in revenge.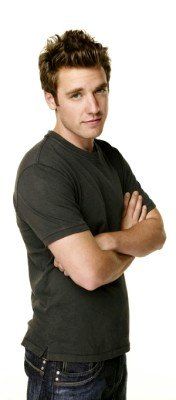 If you want to read their take, turn to page 374 of this year's October issue of

Cosmopolitan

(Indian edition) OR.... Guess what! You can read the online version
from here!
Now didn't I tell you,
Cosmopolitan is for the fun fearless gay male?
And there are some movies which you should try to keep out from your parents' vicinity - Tarun Mansukhani's
Dostana
, Karan Razdan's
Girlfriend*
, Gautham Menon's
Vettaiyadu Villaiyadu
*
are some of the popular ones.
By the way, if you are thinking about coming out to your co-workers, let me tell you it will not be a safe bet. I prefer coming out to my close friends and parents,and I would try to stall endlessly on doing the same to co-workers.
*

from the sentiments of many gay Indians.
Disclaimer:

I understand that the living and social situations of many gay youth will not be the same as mine. The views expressed in this post should be taken only as suggestions, the end decision is left to your discretion.
I dedicate this post to our Indian Army, National Security Guard commandos and Mumbai Police force for their brave and courageous act in flushing out the terrorists from Mumbai, India.

I support Vishal Dadlani's cause to file petition against Indian TV News channels regarding their unethical conduct during the reporting of Mumbai terrorist attacks. If you support the cause, visit http://smallchange.in/ to sign the petition. Also I request you to refrain from discussing this issue (whatsoever your stand is) in the comment section.

Check out these related posts too!
Gays And Mothers
You Are Gay!