Wednesday, December 17, 2008
Labels: hunk spotted
10 comments
Whenever I'm watching a scene, my eyes would not be always focused on the actors. Most of the times, I find the extras (
the background guys
) oozing out much hotter appeal than the actors. Till now the

hunk spotted

series was featuring lead actors, this time we can zoom in towards a hot hunk who happens to be an extra.



The following video is available in

HD

(

press

to enable
) which means, you can put it full-screen (
press

) without losing much clarity!
This A.R. Rahman song is from the 2007 Tamil flick,
Azhagiya Tamizh Magan
.
So which is the guy I am lusting after? - The one who mostly appears at the foremost row, on the right side of the lead actor. It's not that easy to miss him since he is on every frame where the guys are shown dancing. But sadly, I don't know who he is, what's his name and most importantly, where I can find more pics of him.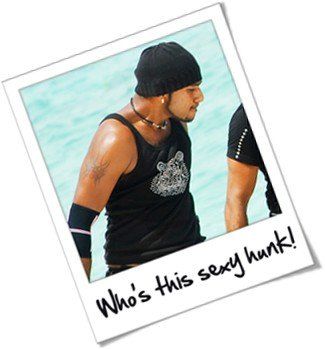 The initial findings from

CSB

Investigation Team tells that this guy could be belonging to the dance group run by choreographer
Raghava Lawrence
, who is famous for intricate hip-hop and westernized dance moves.
He already proved that he absolutely fit the bill for
first, fourth and sixth ingredient to turn me on
. And I'm trusting that he could be doing justice to rest of the ones too.
So can you help the
guy-crazy
Sam in keying out this stud-muffin? (
also nurturing a vague hope that he has an online portfolio somewhere featuring slews of photos!
)
Question, do you also feel him

as totally scorching?

- Actually I'm hoping for a negative answer, coz in most probability I could be falling for this kinda guy and I don't want to feel insecure with the thought that many hungry eyes could be prying on my boyfriend!
:D
Last Saturday, I indeed danced with a similar guy. With the horniness that seemed to surge after each glass of hard liquor, only I know how I held back from throwing myself at him when he undid those two buttons during his moves giving me a perfect view of his sexy hirsute chest! Well.. there were also other factors that ensured I shouldn't go overboard:
One
He is married.
Two
His wife was also there.
Three
It was a family party which had well-known attendees such as..
my parents and relatives
.