Thursday, September 12, 2013
Labels: csb in conversation
7 comments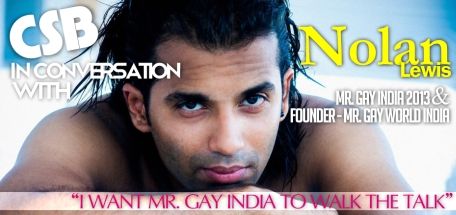 Life has taken a fabulous upswing for Nolan Lewis - Mr. Gay India 2013, after his return from this year's Mr. Gay World (MGW), which was held at Antwerp, Belgium in August. Even though Mr. Gay New Zealand, Christopher Colwage was adjudged as Mr. Gay World 2013, Nolan was among the Top Ten finalists. He was also one of the favourites for the international media since everyone was curious to hear from the Indian representative and understand the Indian LGBT landscape. As part of the pageant activities, Nolan created a picturesque collage of Indian LGBT icons featuring Ashok Row Kavi, Wendell Rodricks, Laxmi Narayan Tripathi and Shakuntala Devi, which is now on permanent display at Antwerp's LGBTI archive.
The MGW organization has also conferred him the title, 'Founder - Mr. Gay World India' to kick start the annual Mr. Gay India pageant from next year. In an exclusive interview for CSB readers, Nolan shares his MGW experience, his vision for the upcoming Mr. Gay India pageant, and how his world has changed for the better post MGW 2013.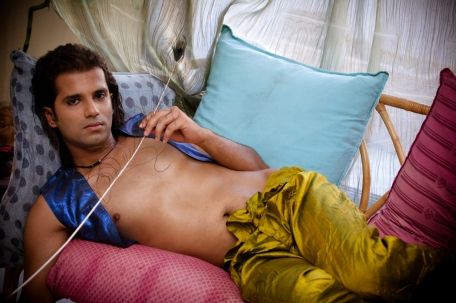 Crazy Sam (CS): Last time when we spoke, you were facing challenges financially and also searching for a designer. How did it all come together for you?
Nolan Lewis (NL): I believe in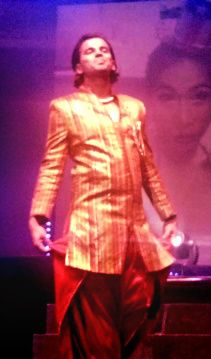 the saying that 'when you make a wish, the universe conspires to make things come true.' I remember how hard times were when we spoke last. I didn't have the money to fund a ticket or the wardrobe for the pageant. I utilized the savings that I had, but also there were friends who contributed towards my airfare because they could see how noble my cause was.
Wendell Rodricks helped me put together my National Costume. He sent me a beautiful open-front lime green jacket from Goa a few days before I left for MGW13. You can't believe how excited I was to see it!
CS: What was your feeling on the first day when you landed at Antwerp?
NL: The delegates from all across the world had already added each other on various social networking sites such as Facebook and Twitter, months before the pageant. Landing into Antwerp felt like a reunion of sorts, because we were just picking up conversations where we had left them online. We were like a bunch of school kids, hugging and screaming! It was really funny!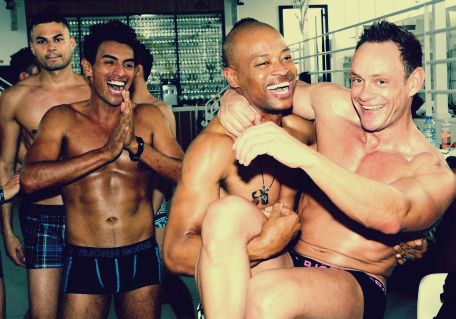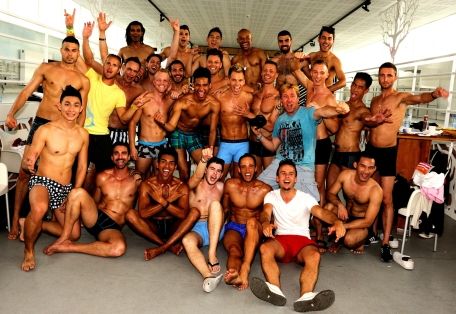 Image courtesy: Mr. Gay World
CS: How did everyone react when you told them that you represent India? Did you have to correct anyone on some misconceptions that the world has about our country?
NL: India has very interesting stories to tell, because we still are in the nascent stages of defining LGBT rights. Everyone admired my courage and the determination I displayed despite all the odds that stood against me. I was surprised because even the international media had been following my story and had so many interesting questions to ask mainly because most countries have a strong Indian community across the world, and they were eager to see India participate in a gay pageant!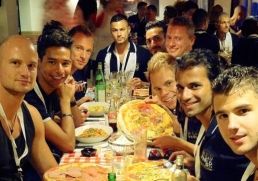 The West still perceives India as an enchanted land with elephants and snake-charmers. I had to laugh and tell many people that it's been a decade since I saw an elephant on the streets of Mumbai. Unfortunately, the alarming number of crimes towards women was also highlighted and that was one of the questions asked to me by the judges. I answered their questions to the best of my ability but it was not an easy spot to be in.
CS: Can you tell me something about the collage you made?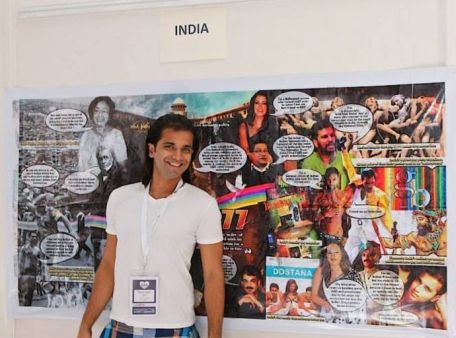 Click the above photograph to view the collage
NL: "Looking through Pink Glasses" was the arts challenge that every delegate at Mr. Gay World had to present. We had to make an exhibit of what homosexuality was like in our country. I created a sepia Bollywood poster that was distinctly Indian with all the LGBT icons such as Ashok Row Kavi, Wendell Rodricks, Laxmi Narayan Tripathi and Shakuntala Devi on it. It was a chronographic timeline on how the scene in India has changed over the centuries and it was very well received. All the exhibits are now on permanent display in Antwerp's LGBTI archive. Please stop by if you ever visit the city.
CS: What were the thoughts going in your mind while you were standing there on the pageant platform?
NL: There was very little time to think because the actual pageant felt like a beautifully choreographed musical! You must YouTube Mr. Gay World 2013 to see more. We were either dancing to the Baywatch theme song for the swimsuit round or a Lady Gaga medley for the club wear round. When it announced that I made it to the Top Ten finalists, I breathed a sigh of relief! I knew I had set a new record for India. I can proudly say that I've changed LGBTI Indian history. I'm hoping that in a few years from now, India will be crowned Mr. Gay World.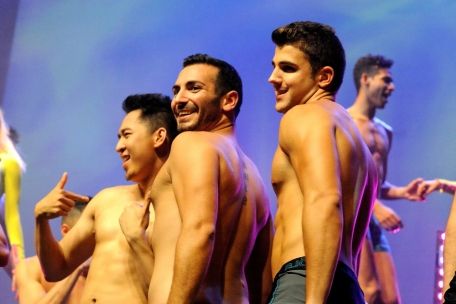 Image courtesy: Mr. Gay World
CS: You have been assigned as the MGW representative to choose the next Mr. Gay India. How does it feel to shoulder this responsibility? What will you be doing different this time?
NL:
Believe it or not, Mr. Gay World receives hundreds of applications from India every year! Isn't it only fair that we organize an annual pageant and that the winner goes to the World pageant via a national competition?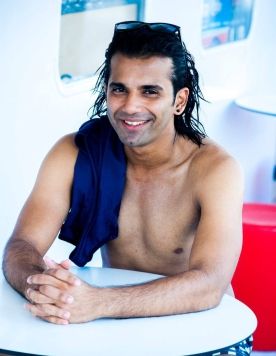 Mr. Gay India sounds like a prospect that is daunting and exciting both at the same time. What motivates me is the idea of creating a positive role model for young gay men in India. We didn't have positive gay role models to look up to in our times, we do now.
I'm busy brainstorming means on how we can organize Mr. Gay India as an annual pageant here. Apart from sponsorship and finances, that also means crossing several legal and social hurdles. I get panic attacks just thinking about the same. Luckily, Mr. Gay World is an amazing mentor and there are several international LGBT activists as guides to help me through.
CS: What are the qualities that you look for from the next Mr. Gay India? What do you think we should improve upon to win the MGW title?
NL: Mr. Gay India needs to be a Perfect Ten. Beautiful inside-out. There needs to be an added emphasis on being aware of LGBTI issues around the world and having an opinion on the same. There's no point in appointing a winner unless he delivers. At the end of each year, I'll be asking the winner, "What did you do for LGBTI India? Show me tangible results." Talking the talk is one thing; I want Mr. Gay India to walk the talk. I struggled so much with arranging my finances and wardrobe for the pageant, that I didn't focus as much on my fitness and preparation as much as I'd liked. I like Mr. Gay India 2014 to have all of that taken care of, so that he can focus on presenting himself at the world pageant.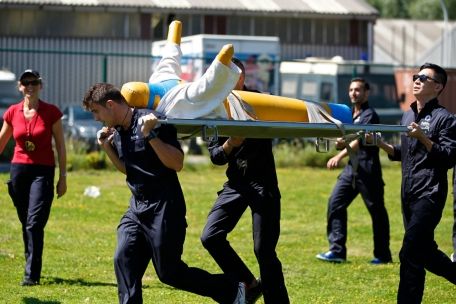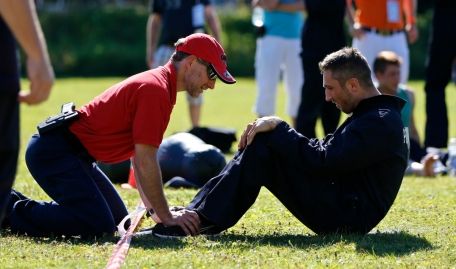 Image courtesy: Mr. Gay World
CS: Any funny incident from MGW that still makes you laugh?
NL: Oh my god! I'm glad you asked! As the photos suggest, I wore my hair long at the pageant. There was this time where the delegates were waiting backstage to inaugurate the opening of the OutGames, the international LGBT community's response to the Olympics. I was looking quite flustered because it had been a long day. David Montes, Mr. Gay Mexico was standing behind me and started combing my hair with his fingers just so that I would calm down. Little did we know that we had video cameras recording us and playing simultaneously on the big-screen on the stage! I saw the audience laughing hysterically and pointing at me. It was so embarrassing. I wished the earth would open up and swallow me alive!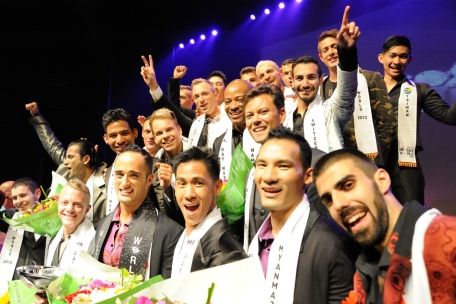 Image courtesy: Mr. Gay World
CS: So how has your world changed post MGW?
NL: I think MGW13 was my coming of age. MGW has changed my life in so many ways. As of today, I am Mr. Gay India 2013, but I am also 'Founder - Mr. Gay World India.' The amount of international recognition and appreciation I have received has been overwhelming. Magazines and TV channels all the way from Amsterdam to Australia were interested in what LGBT India has to say, and I'm honoured to be one of the spokespersons for the same.
I work as tarot reader and a crystal healer. I couldn't help but notice a difference in the rise of number of my LGBT clientele after the pageant.
B&O Amazing Cruises has appointed me as their Indian Brand Ambassador. B&O Amazing Cruises offers cruises custom-made to meet the needs of the gay and lesbian traveler LGBT travel is still a fairly new concept in India. You can log on to www.amazingcruises.eu for more details on how you can create a memorable cruise experience as a gay traveler.
Also, without divulging too many details, I'll be starring in a film with an acclaimed international filmmaker soon. Look out for me in a cinema near you sometime next year!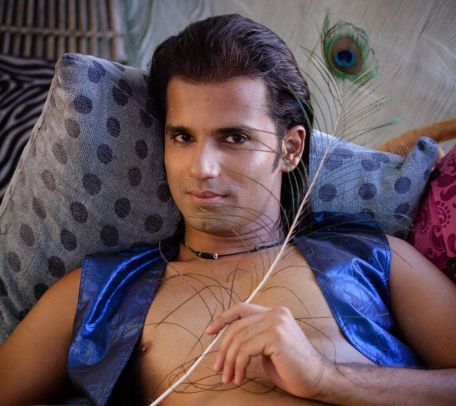 CS: Thank you Nolan for your time. I'm glad to know that MGW13 has opened up a lot of opportunities for you. Anything you wish to add before we wrap up?
NL: I'm here chatting with you, Sam, and I'm at a zenith. Even though I contested a gay pageant, there was no social or political backlash as we had earlier feared. In fact, my life has only changed for the better. My advice to the LGBT youth of today is to come out and embrace your identity. Closets are so 1988!
Several studies estimate that we have approximately 3 million LGBT individuals in India. If we stand together and speak as a community, archaic laws such as section 377 would only be an unpleasant memory. Trust me, our children are going to be laughing at the idea that we even had laws that stigmatizes homosexuality. It's ridiculous!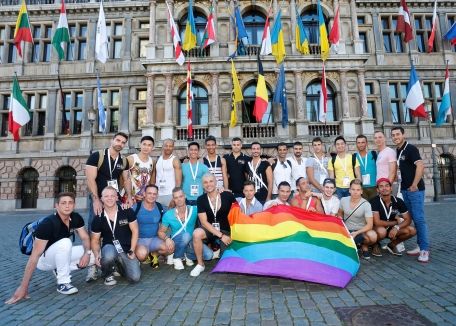 Image courtesy: Mr. Gay World
Check out these related posts too!
CSB Xclusive! Nolan Lewis - Mr. Gay India 2013
CSB In Conversation With Dan Skinner
CSB In Conversation With Ronald N. Tan