Sunday, August 9, 2009
Labels: random confessions
8 comments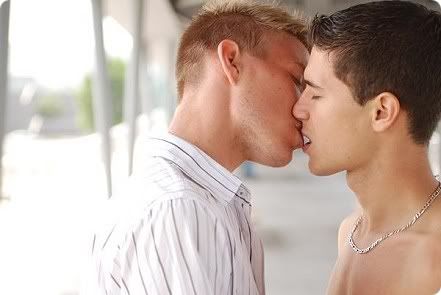 "Oh my God! This is really stupid. I'm so gonna regret for agreeing to do this!" I thought to myself as we sneakily got ourselves crammed into one of the narrow lavatory stalls.
Sid had come to India during his semester break to be with his family. A dating site initiated our friendship. We exchanged numbers and from then on we didn't forget to call each other every night. A week went by and both of us felt it was finally time to have the rendezvous. The next evening, we met - a meeting that was casual, just like two old pals. We sipped, ate, schmoozed (not smooched!

:P

) And then that night over phone, he asked me whether I felt anything special for him. I said, "Naah, but it felt good to finally meet you." I knew what his type was and clearly I was not one. And more importantly, why should I be allowing myself to feel anything "special" for a guy who's gonna be back to a foreign country in about three or four weeks? He too had similar reasons, but I guess he surprised himself when he defied all that. The first time he called me 'sweetheart', I remember it felt really weird and I couldn't stop laughing. But he made sure that I get used to hearing it and it reached to that point where I would crave to get that word out of his mouth whenever we were having talks. It was kinda getting addictive and yes, I was falling for him.
Another thing that was becoming an addiction (for both of us) was the need to see each other every single day. The evening traffic or the monsoon downpours didn't weaken our spirits; we made sure we had that one chance to be together even if it was for a short time. I used to anxiously wait for the evening to come, so that I can rush from my office to meet him. It was during one of these meets at a mall when he told me that he wanted to kiss me so badly and talked me in to getting inside the restroom. We got in, waited there, setting our hair, washing our hands and faces one too many times, until we found there was no one else other than the two of us. Then we opened the door to one of the stalls, got inside and shut it quickly before someone could walk in and see the sight of two guys getting in at the same time.
So there we stood face to face, both of us feeling really nervous and starting to sense that this was indeed a bad idea. We leaned forward for the kiss. But the helmets in our hands began to hit each other during the attempt, making knocking sounds which made both of us even more uneasy; for they could make the people outside curious. As obvious, the kiss didn't happen and we both now felt like escaping from the self-imposed trap. But how do we come out? We didn't want the situation to get any more embarrassing than what already was. Sid suggested that since it could be risky if we both got out together, he would go out first and I wait for sometime. So he opened the door when we felt the place was absolutely silent. After he left, I locked the door and I waited for like about 10 minutes before I finally had the courage to poke my head out. In the meantime, Sid was waiting outside the restroom wondering why I was taking this long to show up. Anyway, we both decided that we would never try to even think of doing such absurdities.
However absurdities happened even after that. On some other night, we tried to make out on an open field near a highway. That time we felt some one was watching and coming towards us and we had to run. But later one night, the kiss did finally happen..

right on the street where I live!

Even though we had to break the kiss every time a vehicle passed by and had to pretend as if nothing was going on,
as soon as it was out of site,
we would soon be plunged into that passionate lip lock again. The kiss was so wild and powerful that the high lasted for hours and I truly discovered what it meant to feel happy from inside.
But that kiss also warned us of how far we had crossed the line. What that was going on between us wasn't supposed to turn into anything serious, but it was beginning to. And before we both reach a stage where it becomes excruciating to deal with the separation that was bound to happen, we agreed that it was better to cut the whole thing off. And thus we took different roads. Then a year later, we met one more time when he came for his semester vacation.

Now whenever I pass by all those places where we had our "attempts", those images flash in my mind and I smile to myself. I guess he gave me one of my firsts; he made me feel how it is like to fall in love. And it is an adventure nevertheless – magical, enlivening, exciting - making ordinary people do the craziest of things!
Check these related posts too!
Let's Talk About Porn!
But I Used To Be That Innocent..
The Realization
Follow Sam's twitter-bloginess @ http://twitter.com/samsbloginess