Thursday, April 15, 2010
Labels: csb in conversation
2 comments
His clients include
magazines - DNA, reFRESH, BeautifulMag, Vertu, Horizon, M Mensuel; French apparel brand - Vilain Garcon; and model agencies - Bleu Model Management, City Models SF, Click Models LA, Ford Models SF, Renegade Models NYC; to name a few. But
Ronald N. Tan
doesn't let the success and fame go to his head, has his feet both firmly on ground and prefers to be regarded as an "emerging photo- grapher." Born in Burma, his family traditionally held professions in medicine and Ronald himself is a baccalaureate in Applied Physics & Pre-pharmacy. In 2007, he took that leap to chase his dream of becoming a photographer and there was no stopping for him after that. In this interview to me, Ronald shares to
CSB
readers about his journey of being a men's fashion and beauty photographer, his deep love for India and Indian men, and also about his ongoing exploratory project titled "Personal Project."
Just FYI, Ronald's photography was previously showcased on CSB at here.
Crazy Sam (CS): You chose to chase your dream of pursuing photography instead of staying on to be in the academic field. What gave you the courage to do such a scary shift?
Ronald N. Tan (RT): The spark that ignited my passion into an evolved conflagration is when I finally grasped the reality of my homosexuality in 2006. The newfound elated liberation gave me the courage and the strength to pursue my dreams of being a visual artist.
Click the pics for their complete and higher resolution versions.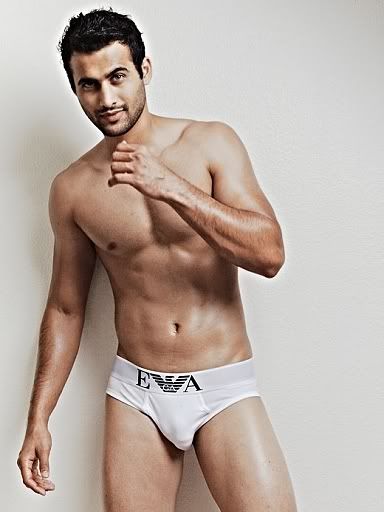 CS: Did you have to put in a lot of effort than you thought to bag that first assignment?
RT: It was effortless for me because the Paris-based M MENSUEL Magazine editor found my photographs of Los Angeles actor Marco Dapper on the French blog site of Vilain Garcon, ran by Monsieurs Michel Sétan & Matthieu Croquette. Fred LeFeuille contacted me shortly and issued me my first cover with a featured six-page spread in his magazine that circulated into mainstream neighbouring countries of France, French-provinces of Canada, and the New York City. It was interesting because my adventures as an "emerging photographer" started thereafter.
CS: Currently what all assignments are keeping you busy?
RT: Personal Project is keeping me busy for now. I welcome and accept assignments! I'm going to be on my best behavior and look forward to serving my clients. :-)
CS: A photographer you admire?
RT:
Tony Duran
. Because I am going through my "B+W" phase.
CS: I know you have a special affinity towards Indian men and you consider yourself at times a "Desi-at-heart." Could you give us an insight to that?
RT: INDIAN MEN ARE MY KRYPTONITE!!! You are all beautiful and I love you all. I think karma and reincarnation made an error and I was born Burmese/Chinese! :-) Maybe in my next life, I'd be born into a Desi family where my mum and dad are the BEST Indian artisan chefs specializing in Madras, Punjabi fine-cuisines. Being born in Rangoon, Burma, my native country conjugated cultural influx with India. I grew up nourished with Burmese food that is influenced from India, Thailand, and China. At a young age, I was enamoured with India at the surface level, but not fully appreciated or understood in-depth. Even today, I have yet to see India with my own eyes and see its people living in reality and not from an illusion painted by the tourist industry. I want to see and experience her beauty - both the good and the bad - later in the future. Obviously I was facetious in the beginning, but my appreciation towards your country and culture is more profound than the assortment of what the mainstream exports.
CS: Your favourite Indian actors?
RT: You'll need a sequel to the interview if you want me to fully disclose my favorites! Mr. Shah R. Khan enticed me into the Bollywood genre with his film, "Asoka." Since then, I have learnt to enjoy viewing films that starred: Amitabh Bachan, Aamir Khan, Salman Khan, Abhishek Bachan, Hrithik Roshan, Saif Ali Khan, Kajol, Rani Mukherjee, Priyanka Chopra, Preity Zinta, Kareena Kapoor, Jaya Bachan, Kirron Kher, et al.

CS: Tell us something about your "Personal Project" which you see as being more edgy when compared to your usual shoots.
RT: "Personal Project" is a tentative title of a forthcoming photography book project I am working on with careful attention. Due to the sensitive nature, a minor change in direction or gesture can be turning a regal photograph in the opposite direction. Containing artistic male nudity, it is my first exploratory project on highly provocative sexual images of men, simultaneously exhibiting class and regalia. It is more than a book chock full of naked men. Each photograph of the volunteers I've captured contained a fragment of myself - what I was thinking and what mood I was experiencing when I pressed the shutter on my camera. These photographs are an extension, an alternate glimpse into my psyche as an emerging visual artist facing the challenges and trepidation from societal scrutiny. When I initially commenced this sensitive project, I feared how I'd be perceived. I feel that although I am relatively new to the photography industry, I have artistically matured. I am ready to understand and grasp the intellectual and artistic merit required to appreciate the nude genre. If anyone gives me crap, I am just going to show them my middle finger.
CS: How can models approach you to be part of the "Personal Project"? Any prerequisites?
RT:
Volunteers should, first of all, understand why I am involved in PP. They should understand their contribution and role towards PP. If models are interested in volunteering towards PP, they are all encouraged to submit via my website,
http://www.ronaldntan.com
. Instructions are under the "Personal Project" (PP) gallery. Due to practical reasons, volunteers should be local to San Francisco or Los Angeles.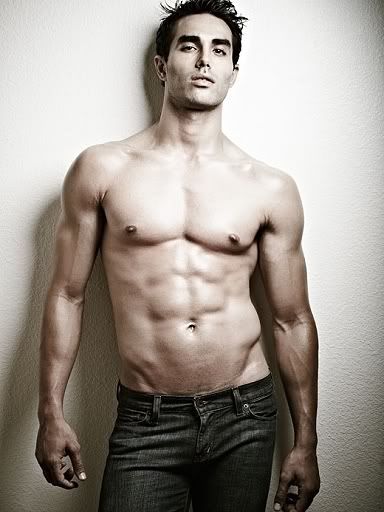 CS: Can I assume that there is a possibility that "Personal Project" could bring you to India?
RT: DON'T GET ME STARTED!!! This would be a whole new book. It would probably result in my demise.. getting the privilege of capturing my true Adonises. You and your readers know Indian men are my KRYPTONITE. Then again, if that indeed occurred, I want my epitaph to simply read:
"Here lies Burmese photographer, Ronald Nyein Zaw Tan. He went chasing his dreams in 2007, found it, and is resting in peace in India while working on 'Personal Project: The Indian Edition'. His heart skipped several beats from too much Indian hotness resulting in cessation of normal circulation of the blood!"
I better be rested with all my photography equipment so I could finish "Personal Project" in my next life. :-)
The following video contains artistic nudity. Viewer discretion is advised.
Ronald N. Tan reserves the copyright for the images and the video.
Check out these related posts too!