Wednesday, March 27, 2013
Labels: csb xclusive
1 comments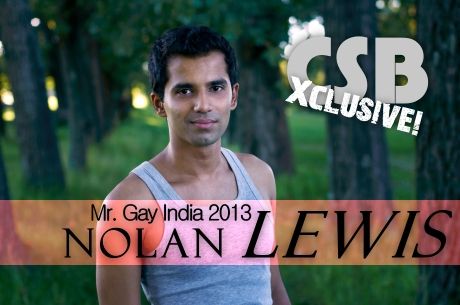 Introducing to you all this year's Mr. Gay India, Nolan Lewis! Nolan would be the third Indian to represent our country at Mr. Gay World (MGW), ever since the pageant took off in 2009. Scheduled to take place from August 1st – August 5th, MGW 2013 will be held at Antwerp, Belgium.
Nolan was born and brought up in Mumbai and has been a model since his college days. However realizing that modelling could not be a stable career option, he was on the search for other avenues that offered a regular income. He says now he is a self-employed man and is loving what he is doing currently. "I'm a tarot card reader and a crystal healer. Occasionally, I also write astrological columns for newspapers." Even then, he decided to give modelling another go and has now signed a contract with a model agency. He has also done a video shoot for the popular Indian girl band - Viva's music video, 'Jahan Ho Pyar Ka Mausam', along with Zoltan Parag, the first Indian to participate in Mr. Gay World pageant.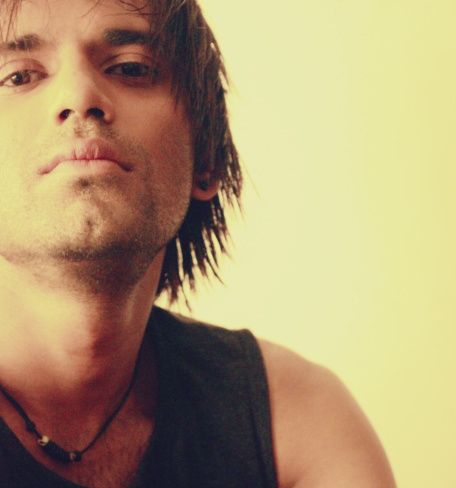 For this 28 year old guy, Mr. Gay World was not something that he had planned out. Nolan was in Johannesburg in April last year, completing a photo-shoot for South African documentary photographer, Blake Woodhams. Coincidentally, Johannesburg was hosting Mr. Gay World 2012 that very evening. "We watched the pageant, grabbed a few drinks and made a joke about how we should forward my photographs to MGW for 2013's registrations." And then that's what he did. A few weeks later Nolan received a registration form and a questionnaire in his inbox. "Since India does not have a local sponsor, MGW had their director in the Philippines, Ms. Noemi Alberto, conducted my auditions via Skype. A few video-conferences later, I was chosen as Mr. Gay India 2013 over six other Indian guys."
The fact that India does not have a MGW representative is proving to be quite a challenge for Nolan to participate in the pageant. "I don't have anyone sponsoring my airfare or wardrobe. That's the basic entitlement of any contestant representing a country at an international level." Nolan is currently on the lookout to find some corporate endorsements and a fashion designer volunteering to showcase his or her work at MGW 2013.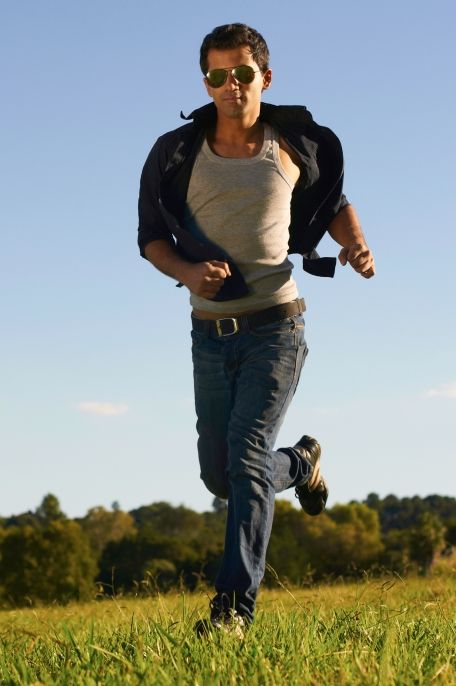 Nolan hopes to change this situation for the future MGW Indian contestants. "I will have a chat with MGW about hiring me as the recruiting agent for the next delegate from India, since there's no one as of now." So would he be kicking off a Mr. Gay India pageant from next year onwards? "I can only comment about the possibility of a full blown pageant, once I'm back from MGW. But you are going to have someone representing India each year from now for sure!"
All the best Nolan for MGW and also for the initiative that you are planning to bring for the future MGW aspirers!
You can reach Nolan and support him by clicking here.
Come to think of it, a Mr. Gay India pageant is not a bad idea after all. India has seen a remarkable progress ever since the Delhi High Court decriminalized homosexuality in 2009. The post 377 era has afforded a favourable pitch for a host of LGBT entities - from a gay travel boutique, a gay event management firm, a fashion store to a queer book store, an LGBT discount card and an annual international LGBT film festival; India has seen it all! A gay pageant would be a perfect piece for this melange aiding ourselves to be visible more conspicuously.
Check out these related posts too!
CSB Xclusive! Rajeev Govinda Pillai
CSB Xclusive! Sahil Anand Arora
CSB Xclusive! An Interview With Ronald N. Tan