Thursday, March 6, 2014
Labels: csb xclusive
3 comments

Very few would be unaware of Unni Mukundan, the South Indian sensation and heartthrob for girls and guys alike. He came to the silver screen just three years ago, but his popularity has skyrocketed even within such short span, making him one of the most desirable actors in the Malayalam cinema. The reason is simple. Unni represents the current generation's concept of a Malayalee hunk. With his good looks and equally well maintained physique, only very few South Indian actors oozes sexual appeal like him. From playing roles of romantic lead, hero, villain to character roles and even acting as a 60 year old man, Unni has tried to take up wide range of personas in these three years to showcase his versatility.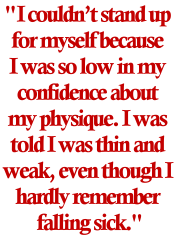 Interestingly, Unni never had an acting background. After completing school, he was working in a call center in Gujarat. But soon he became bored of the monotonous life of BPO. He decided to try his luck in the film industry. "When I was thinking of getting into films, I wanted to be a director because he is the top most authority who takes the shots." So he searched the contact details of Lohithadas - the well known screenwriter, playwright, director, and producer in Malayalam cinema and forwarded his photographs to him. "Lohithadas Sir replied saying he will call me after 30 days and exactly one month later, he did. I was training under him for almost one and a half years. He offered me a role in his film, but then he suffered a sudden demise." Unni finally got his debut film in Tamil and ended up playing Prithviraj's character in the Tamil remake of Malayalam hit, 'Nandanam.' (Coincidently, 'Nandanam' is Prithviraj's first movie as well.)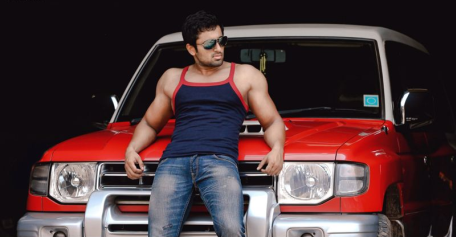 "Thankfully, I have never been out of work ever since." In fact, Unni Mukundan's dates are already filled with four movies where he is playing the lead. He does only one movie at a time and he has just wrapped up the shooting of 'The Last Supper', which will also be showcasing Unni's physique as never before. "I had to lose almost 15 kilos for the role." This required him to take up an exhaustive workout routine. He had to burn fat as fast as possible because only few weeks were left post wrapping up the previous film. "I train for two and half hours in the day and another 40 minutes in the evening. I do lots of cardio as well as weight training. Even though I have lost 15 kilos, I have tried to maintain my muscular physique."
During his school days, Unni used to be slim and he often got bullied by other boys. "I couldn't stand up for myself because I was so low in my confidence about my physique. I was told I was thin and weak, even though I hardly remember falling sick. This made me introvert and unconfident. I wore full sleeve shirts. I remember I had experienced problems in speaking as well."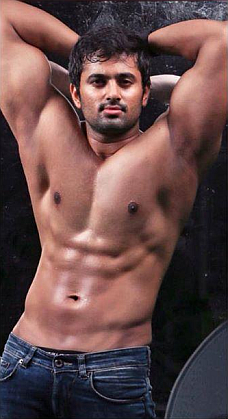 It was then Unni's mother who advised him to start working out to ward off his insecurity feelings. He started exercising at the age of 15. He used all the anger and frustration which he felt towards his bullies to push himself at the gym. Unni says that brought a host of positive changes into his life. "Everything about me improved after I started exercising. My personality, the way I talk, my confidence.. By the time I reached college I was considered as one of the fittest guys around."
Now exercising is like a meditation for Unni. "I have been in various states of body types that one can label. Skinny, lean, bulky, muscular, athlete, whatever forms you can think of. And I realized if you are trying to please other's expectations with your physique, you will always be doing only that. One should work out for the sole aim of keeping fit and nothing else. It's all about conquering yourself by trying to push your limits. And when you succeed in achieving that, it will help you gain confidence in yourself."
Not surprisingly, Unni Mukundan has become the motivation for countless young guys to take up working out seriously. Through the Facebook page managed solely by him, he receives mails of gratitude and appreciation for inspiring them. "It is a great feeling to know that I was a cause of happiness in someone's life. I started the page to get direct feedback from my viewers. My fans may not be able to meet me or talk to me when they see me in public. But through my page, they will be able to share their frank opinions and suggestions. "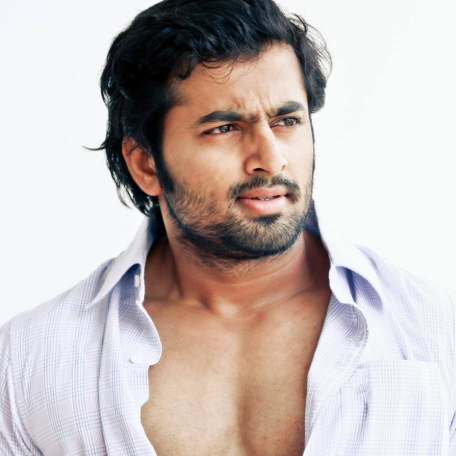 So does he get messages from gay guys too? "Yes, I do. I appreciate that they see me as a gay icon. Sometimes the messages are very personal and they try to approach in a very emotional way." But Unni understands that there is nothing to be offended about. "I don't get repulsed when I receive such messages and I don't question them why they have to feel that way towards a man. I know it is a natural feeling just the way I would feel for a woman."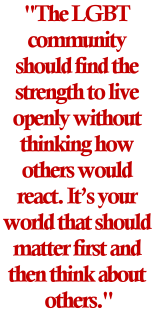 The exposure of being bullied and made to feel powerless during childhood makes it easier for Unni to feel all the more for the community. "I know how it feels when someone tries to exert their power on you. I have few gay friends and I realize their life is difficult. But I believe over the course of time, the LGBT community should find the strength to live openly without thinking how others would react. It's your world that should matter first and then think about others."
But he also gives a word of caution, "The gay community should be careful about their actions and they should act responsibly. Being a minority, it is a task to get accepted by the society. Their actions today will decide how they will be treated tomorrow, so they have to work towards a better life for their younger brothers."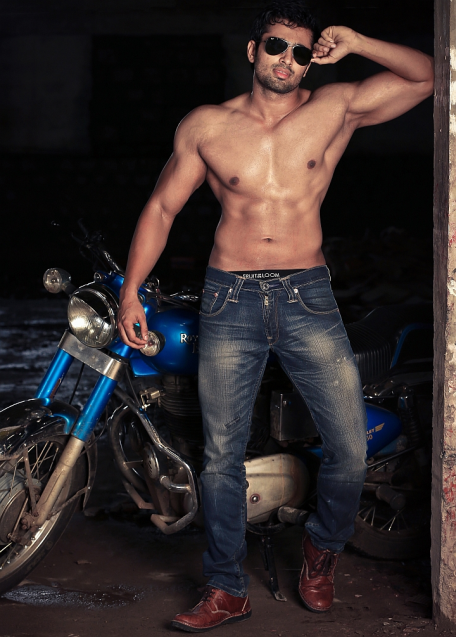 In future, if Unni is offered the role of a gay character, he says he will be willing to take it ahead. He also hopes that it could help the community in getting the much needed visibility to steer away from the stereotypes that usually gets associated with them. "Personally I feel, a gay character should not be just used for portraying sex. I would like to highlight other emotions and phases of a gay man. Before taking up the role, I would love to sit with a gay guy and understand him, what it is like to live a gay life in India and what he had to go through."
So is he open to spreading his charm in Bollywood too? "I'm really open to acting in Hindi films. I'm fluent in Hindi because all my childhood and teenage were spent in Gujarat. If I get an interesting script and a proper launch, why not?"
Check out these related posts too!
CSB Xclusive! Nav Sihag
CSB Xclusive! Nolan Lewis - Mr. Gay India 2013
CSB Xclusive! Rajeev Govinda Pillai