Sunday, August 10, 2008
Labels: movie thoughts
14 comments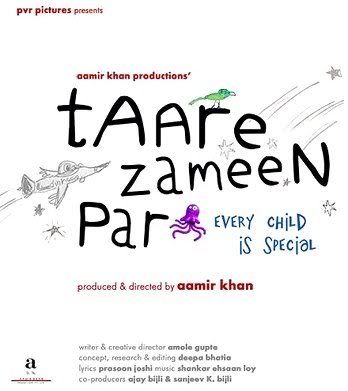 Finally I watched
Taare Zameen Par (Stars On Earth)
. Yeah I know, I am way too behind especially for an outstanding movie like
Taare Zameen Par
.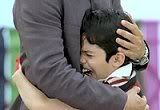 "I cried not because I was shown how badly
Ishaan
was being treated, but for I was able to associate so many things happened to me in those days with the movie." One of my colleagues told me. This is one movie where men do not shy to reveal that they were teary.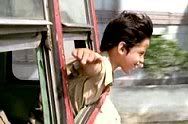 "You haven't watched
Taare Zameen Par
?" Everyone used to tell me with that look, like I have committed some crime. And finally I was fortunate to see it. I actually was afraid of the high expectations I had, for everyone was praising about it endlessly and I didn't want to get disappointed. But I didn't, in fact the movie surpassed all my expectations and I was indeed deeply moved.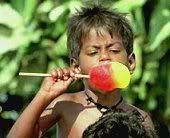 It is said that this movie is a must-see for every parent in this world, for every parent who force their dreams and ambitions on their children, for every parent who compares their child's ability with others and in my opinion,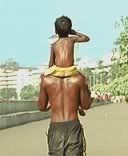 especially for every parent who nowadays pushes or wants to push their children to the so-called "reality shows." In this competitive world, they fear whether their children would get left behind and so they make them do everything they can think of, to make sure they are ahead in the race even if that means demanding more than what the child could give, as
Ram Shankar
says. In this attempt, the child is denied to see the colourful world his mind is picturing for him and instead, he is thrown into the grey world of competition.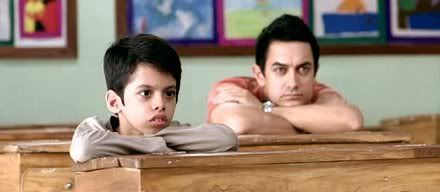 Yes, the movie did bring me back some of the memories that were buried deep down. It made me remember my "drawing on the wall" days. When I was little, the walls of our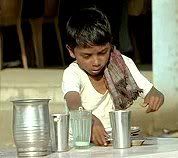 house used to be the bear witness for my crayon games until they were painted again. The movie also made me remember my Kindergarten days, those teachers who taught me alphabets and words, my school days when I used to paint, our lively drawing sir and the fright I used to get when I realize that I hadn't done that day's maths homework. I wish I could turn back time and experience all that once again. Watching those children from
Tulip school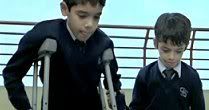 made me realize again how blessed I am because I know how close I were to be one like them. And finally, I truly couldn't help but feel jealous of
Ishaan
, for he was fortunate to have the two precious gems I always wish for - a brother and a sincere friend.
And now I must echo what everyone kept on telling me, if you haven't seen
Taare Zameen Par
, you should! This is a must-watch even if you haven't watched a "bollywood" film in your entire life. And no need to be embarrassed if you become emotional and teary coz no one who watched this was able to do otherwise.
Taare Zameen Par
is indeed a star and a fine masterpiece presented to the world cinema. And I'm proud to see that it was born from India.
Check out these related posts too!
Mambo Italiano
Bhool Bhulaiyaa
Chak De! India