Thursday, November 1, 2007
Labels: turn-offs
7 comments
Pheobe messaged me asking about which ear if the guy do the piercing denotes him as gay. I messaged back saying 'right.' Out of curiosity, I asked why all of a sudden she wanted to know that. There is a guy in her office who pierced his left ear, so she was just inquisitive. I told her, now I am bit confused because I actually didn't know whether my answer was correct. Earlier during my pre-

coming out

days, Pheobe had asked me to wear a ring on the ear. And when I wore it on the right, she including my friends laughed and said that I was gay. I got the shock of my life then, but it was all fun, so nobody took it serious.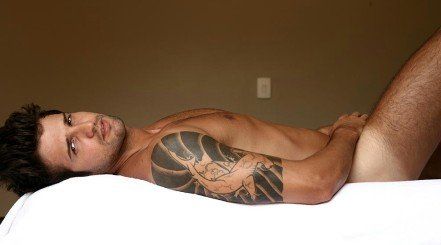 The guy in her office, Pheobe says, now looks so uncool with the piercing. I personally distaste piercing and tattooing, especially the piercing. I think it is utter insaneness to have them. (

Ever read about the harmful outcomes of having them?

) But Phoebe loves tattooed guys. According to her, tattoo projects a statement about the person.. Huh!! Whatever that means! Ok fine, little bit of tattoo is ok.. like on arms, but putting them on chest, neck, or on back or on any other place is a total turn off for me. And about piercing, I almost pass out whenever I see one.
So I asks her, how is this guy. She says he is not at all my type.
"Well.. then tell me what's my type?"
She messages back, "Easy to talk to.. Bit of an extrovert.. Funny.. Unassuming about his good looks.. Honest, especially about his feelings."
I was actually blown away by her answer, because that's so correct! I am amazed to realize how well she knows me.