Monday, September 22, 2008
Labels: random confessions
15 comments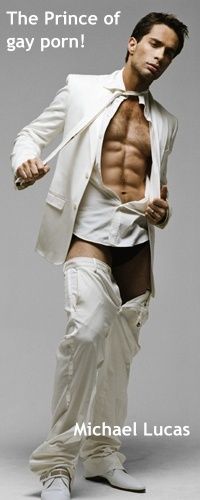 If I may exaggerate, gays and their affinity towards porn can be comparable to that of what flame is for moth. Because most of us are closeted, it is the only easily available source for discovering answers to our sexual confusions and quickie for satisfying that libido. Men from gay porn are given the status, not less than of heroes, studs and machos. While watching them, we worship their masculinity and chiseled bodies and we desire to have a chance with them to unleash our sexual fantasies.
Michael Lucas
is crowned "the Prince of gay pornography" for obvious reasons and the Bel Ami star,
Lukas Ridgeston
became the heartthrob of millions with his crystalline blue eyes, charming face and lots of other "qualities" that we all are very well aware of. Even guys from straight pornography managed to heat up our loins albeit their acts were with women. Guys like
Peter North
, for his ability to produce very large amounts of semen and
John Holmes
, for his controversial and humongous penis size, became legends. No doubt,

Rocco Siffredi

,

Julian Rios

and

Dale DaBone

are sure treat for a gay man's eyes!
During my school days, (

the time when Internet wasn't this popular for porn

) my friends used to bring porn snaps and books to class. Those were the days I used to stick to the principle - No porn till I reach 21 and I thought it was sin to view them before that. So I showed the least interest to check those out and I guess that provoked them. One time I was forced to look at those pics. They held me tight, directing my face towards it. But I closed my eyes and I didn't see any of those. (

Yes,

I used to be that innocent!
)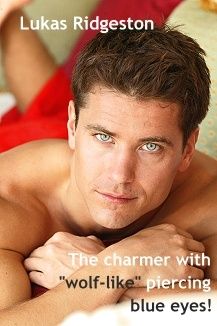 When I got internet connection in 2000, the first two or three months I stayed "clean", i.e., my activities were restricted to checking emails, movie sites and occasionally visiting sites related to studies. After being on the "right track" for the initial few months of my online journey, I was thinking about peeping into that forbidden world - the one that newspapers and magazines go hyper about and accuse of being the curse of the world wide web. I was nervous, I had read about all the bad influence it could bring. I had heard my parents discussing about it before finally deciding to get the connection. I guess the anonymity gave the comfort, and it didn't cause me great concern to realize that I would be violating my self-imposed principle. But then.. which site should I visit? I didn't know any of them. Those were the pre-Google days and search engines were not as popular as today. I remembered a site that appeared in the history of the browser where I went for computer class that summer. It didn't require any effort to recollect the site's address, it was that simple. So with quivering hands, I typed.. "www.sex.com" I waited nervously for the site to load.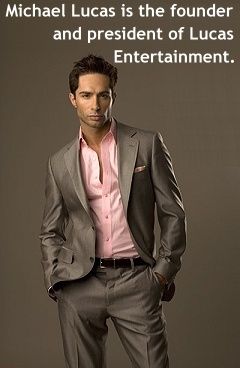 And then it came! At first, I didn't understand what was written and shown. I remember there was a photo of two naked men and a naked woman who appeared to be busy with
something
. Then I saw a familiar image. It was the shot of an erect penis and I wanted to see it in much more detail. So I copied that image and pasted in the
Paint
and told the program to enlarge it. But the percentage for enlargement I had inputted was so large that the computer's memory choked and it got stuck! I was so freaked out! I thought, "May be this is God's way of telling me not to go to these sites." I quickly pressed the restart button. I didn't dare to enter those sites again for few months after that. (

Told you!

I used to be that innocent!
)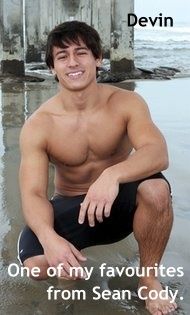 But eventually, I found myself testing the waters. Adolescence was kicking in really hard. Tired of picturing those underwear models and actors naked, the urge to see nude men was so strong that I had to resort to the porn-land again. Initially I was fed with straight porn. My favourites ones were those of blowjob. Pretty soon I felt that I needed to see more of men and less of women and so I concentrated on the gay ones. The lack of getting sex education was clearly evident in me. Being the unrealistically imaginative guy that I am, I had the notion that I was undergoing some sort of mutation or DNA change, everytime I splooged. (

The side effects of taking biology too seriously, I know!)

This self-crafted mutation theory worried me so much that I thought I would be turning into some creature that you see in scientific horror movies, until I came across a pic where the guy had shot his load and was smiling. I was like, "Hey! He too produces that same stuff! Whippiee! This means it is really o.k, I am o.k!!" (

Poor me!!

I used to be that innocent!
)
Now though I enjoy videos from

Falcon Studios

,

Chi Chi LaRue

,

Titan Media

,

Colt Studios

,
Corbin Fisher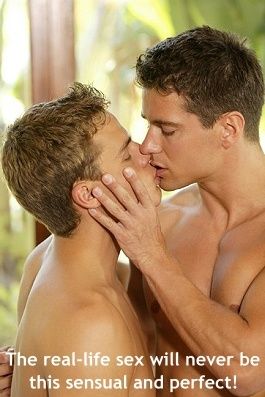 and
Sean Cody
, (

whew!!

) I especially like the ones that
Randy Blue
churns out. I feel they give gay porn a stylish quotient. Same goes for those that come out from the stables of
Lucas Entertainment
. The guys appear damn trendy and it is always hot to watch them strip. For my fetish for men in suits,

Men At Play

treats me with just what I need. If you dig reality porn, there is the infamous

Guys Go Crazy

parties. And if your taste is vanilla, then nothing can beat
Bel Ami
, but with a warning though! Real-life sex will never get that sensual and perfect!
Check out these related posts too!
But I Used To Be That Innocent..
The Realization