Sunday, June 9, 2013
Labels: csb xclusive
1 comments
Nav Sihag may not have walked the ramps or graced the glossy pages of fashion magazines; but going by his online fan following, the absence of those factors do not seem to get in the way of his immense popularity. Scores of men and women just adore the photos that he puts on his Facebook and Tumblr blog, even attracting the attention of many fashion photographers.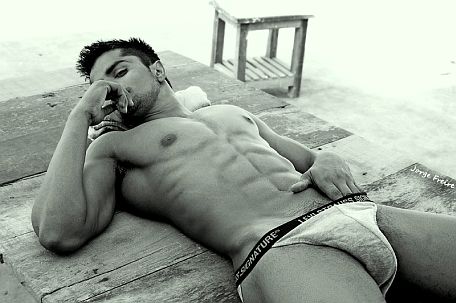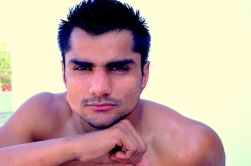 When asked about how all this makes him feel, Nav says, "I feel glad to know that my hard work has paid off. Even though I wanted to become a fitness model, I didn't have anyone to guide me. I had to promote myself because I had no idea where to go or what to do." In fact, Nav was also not fortunate to hire a professional photographer for his shoots. He and his friend shoot photographs using a Nikon D40, which he reveals are taken without any makeup or stylist.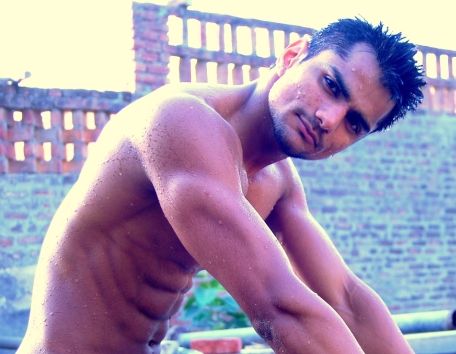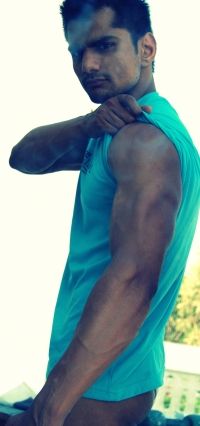 Nav Sihag is a certified personal trainer and has also done wrestling for a brief period. Now 23, he started working out during his teen years. "Due to my family's sports background, I used to do exercise and jogging, but I started doing them professionally only 2 years ago." Currently on a goal of putting on more muscles to qualify for fitness model, Nav is undergoing rigorous training under the eyes of the two times Mr. Haryana title winner, Ravinder Kumar.
His training routine extends up to two – three hours a day, which is split between morning and evening sessions. He also supplements the work out with a balanced diet comprising of carbohydrates, protein, fibre and fats. During his free time, Nav loves to swim and hangout with his close friends. He is a great admirer of the Italian actress and fashion model, Monica Bellucci. "I have watched her movie - Malèna. I find her very sensual and erotic, but in a very artistic way."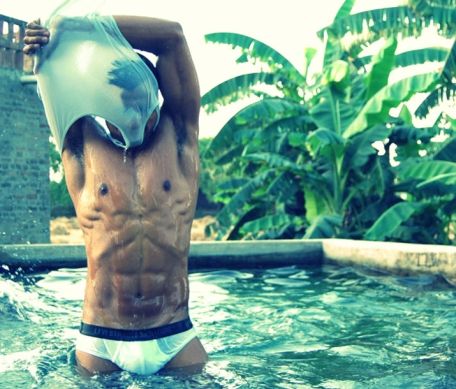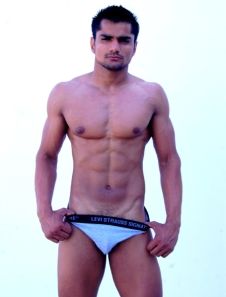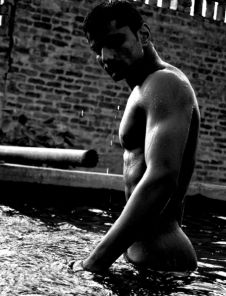 Nav is aware that gay men makes up major chunk of his long list of fan followers. So as a straight man, how does he feel when gay guys compliment on his looks and physique? "It feels good, but sometimes they overpraise." He has few gay guys as friends and he is of the opinion that gay community deserves to be treated equally. "A lot of people think that gays are not natural. But I believe there is nothing unnatural about them and they also form a part of our society. If I get any opportunity to do something for the LGBT family, I will do it for sure!"

Click on the above pics to see their high resolution unedited versions.
Nav Sihag interacts with his fans and showcases his photos at his Tumblr blog.
Check out these related posts too!
CSB Xclusive! Nolan Lewis - Mr. Gay India 2013
CSB Xclusive! Rajeev Govinda Pillai
CSB Xclusive! Sahil Anand Arora