Sunday, June 2, 2013
Labels: csb promotion
0 comments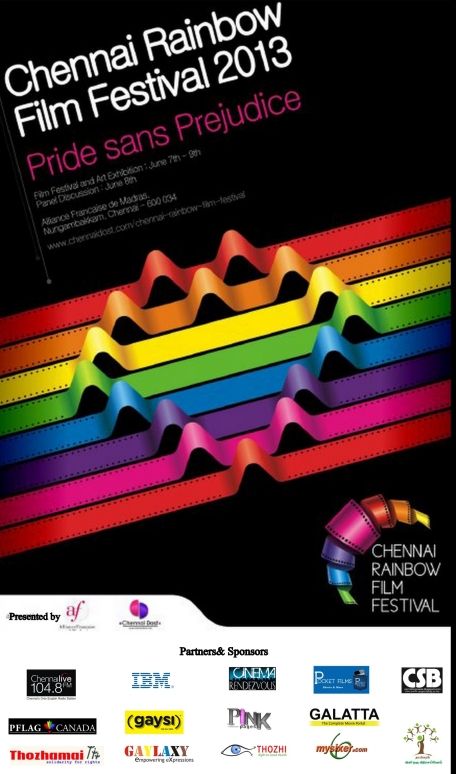 Chennai Rainbow Film Festival 2013 Poster
It is inspiriting to see that like gay parades, we are beginning to witness the trend of each city hosting their version of queer film fests. This year, Bangalore hosted theirs in February, Mumbai in May and now Chennai will be buzzing with the Chennai Rainbow Film Festival 2013 from June 7th till June 9th at Alliance Francaise of Madras, Nungambakkam.
| | |
| --- | --- |
| Vikrant Prasanna, Founder of Chennai Dost | The film festival is organized by Chennai Dost - a major support group for Gay, Bisexual men and women in Chennai along with Alliance Francaise of Madras. "We came up with this initiative to provide a venue for screening the works of established and emerging film makers who portray our community in a positive and affirmative light," says Vikrant Prasanna, Founder of Chennai Dost. "Many of these films may not otherwise see distribution in area theatres." |
Apart from film screenings, the festival will see LGBT themed Photo/Art Exhibition, panel discussion, cultural performance and award ceremonies.
The Chennai Rainbow Film Festival aims to counter issues of invisibility and misinformation by providing a forum for discussing the films in a social and political context. On June 8th, a panel discussion has been planned to discuss about the media portrayal of LGBT community which will see panellists from film, theatre, television and literature fields. On the same day, the organizers will be honouring the media, film and art fraternity with 'Rainbow Ambassador' awards. The eminent Director, Film Maker and Cinematographer, Balu Mahendra will be presenting the awards to personalities who have supported and contributed in bringing out the issues and challenges faced by the Indian LGBT community.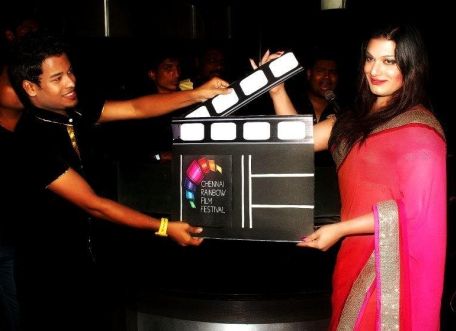 Apsara Reddy, Senior Editor of Deccan Chronicle (right) launches
the logo of Chennai Rainbow Film Festival 2013 on April 14th
This year more than 100 entries were received and close to 30 films and documentaries have been shortlisted for screening. On the final day, awards will be presented to the best short films/documentaries in Tamil, India and International categories.
Narthagi, a Tamil feature film showcasing the journey of an adolescent boy who transforms into a transgender and the trauma he goes through in the process of discovering himself, has been chosen as the closing film of the festival. Explaining the rationale behind the selection, Prasanna says, "Narthagi is the first feature length film in Tamil on issues faced by transgenders and it was released in 2011 after several barriers. We wish to pay our respect for the effort put by the team of Narthagi in bringing the movie onto the silver screen and also encourage more such films to be produced in Tamil."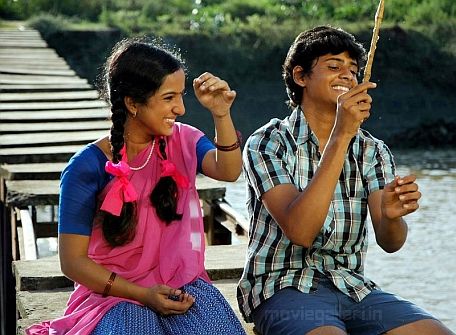 The Chennai Rainbow Film Festival also marks CSB's very first official partnership with an LGBT event. For complete schedule of the festival click here. Entry is free and open for all.
Check out these related posts too!