Monday, December 5, 2011
Labels: slap homophobia
4 comments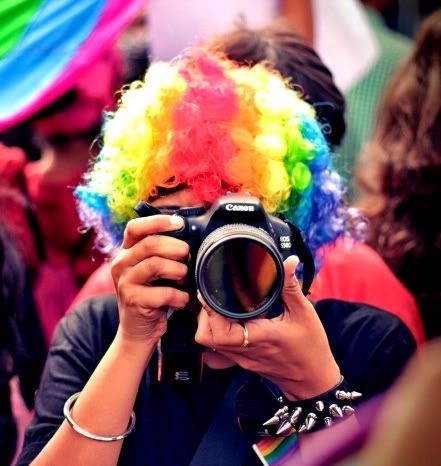 Last week Bangalore celebrated their annual gay pride march and 25 year old
Amar Mitra
, a freelance cinematographer, was one among the many who turned up to show their support and participate in the walk. But then he ended up doing much more than that; his assemblage of photographs that captured the ebullient spirit of the march is now garnering wide appreciation.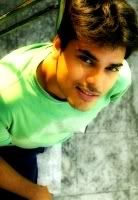 Amar (in the photo), who has a bachelor's degree in Multimedia with a film production minor, was instantly inspired by the regalia of colours at the parade.

"Being there, I realized everyone had their own unique story. There was so much to say, so much to be heard. I decided to capture the uniqueness of each person, costume, vantage point. I wanted my pictures to feel personal. Set against the pride itself, I wanted to make each fabulous person stand out. And that's what I tried to do."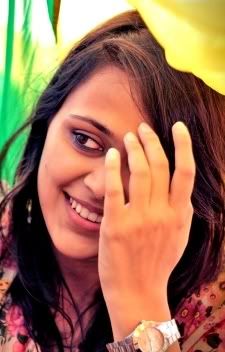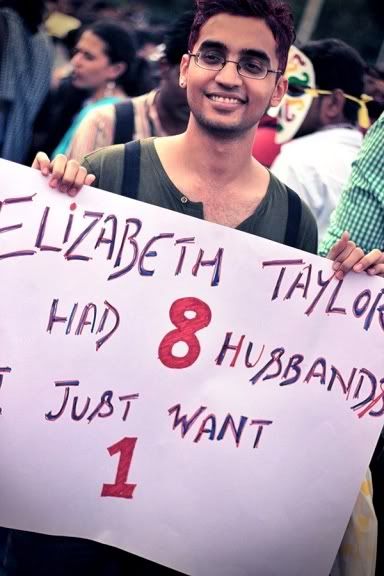 The way each shot brings out exuberance is just amazing!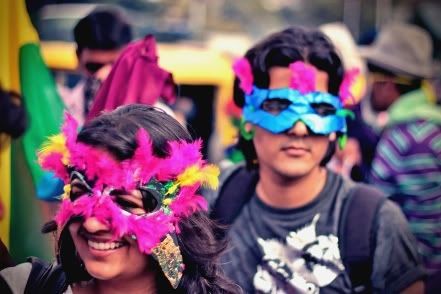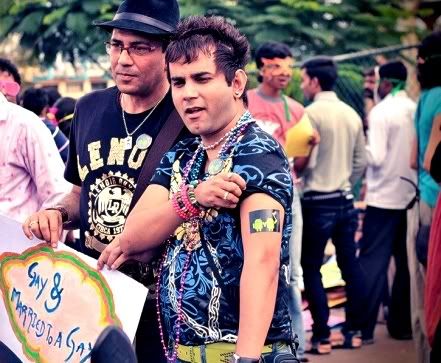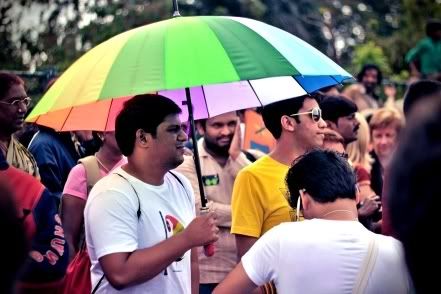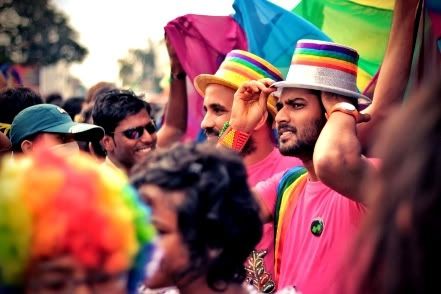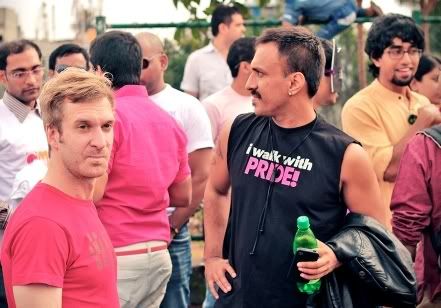 "I shot on a canon 550D through a 50mm prime and a 55-250 telephoto," Amar explains. "Mostly telephoto to stay far enough to capture the true essence, but go close and get personal."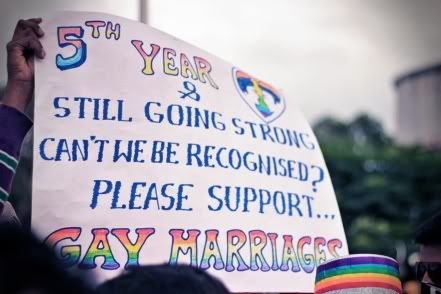 Below is a video-montage from the Bangalore gay pride march - shot, edited, compiled, graded and coloured by Amar.
Email subscribers will have to visit the blog site to watch the video.
Amar is now planning to pursue MS in Digital Cinema or MFA in cinematography. So would he be interested in capturing Mumbai Pride Week scheduled in January?

"Sure! I would love to, if someone wants to sponsor my stay. I have never been to Mumbai, so I should wait and see what happens."
The photographs and video featured in this post are used with permission from Amar Mitra.
Check out these related posts too!
The Great Indian Mainstreaming Of Homosexuality
Indians Being Homophobic And More
'Yuva' Dares To Break Open The Closet