Friday, July 24, 2009
Labels: csb promotion
0 comments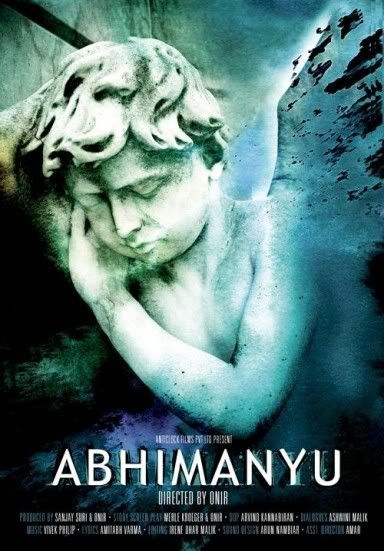 In India, one out of every five girls and one out of every ten boys face some form of abuse.
When you hear such statistics, you wonder about the people whom you have come across in life – were they too one among these victims? And isn't it possible that a child is being abused right now? Yes, at this moment, when you are reading this!
The only solution I see for preventing such exploitation from happening is to help the children to help themselves. Parents should tell their children when they are as young as 5 years old, that they should be informed when an uncle or aunt tries or suggests to do something inappropriate with them. The young ones may not understand what and why it is being told time after time, but then it will cause a spark in them the moment that ugly face gets unveiled. And when they come running to you into your arms, it is your responsibility to believe them, stand by them, and disconnect the other person entirely from your life. That other person could be your sibling, your best friend, your neighbour, your driver, your domestic help, your priest - anyone whom you thought your child would be safe to be with. Because there is nothing more wrong that could happen in your world when your child's innocence is being taken advantage of.
Abhimanyu
is the story of a child abuse survivor inspired by the true story of
Harish Iyer
and his struggle to reclaim his own shattered identity after 11 long years of abuse.
Email subscribers will have to visit the blog site to watch the following video.
Director
Onir Anirban
(
My Brother Nikhil, Bas Ek Pal and Sorry Bhai
) and
Anticlock Films
wish to tackle important issues ignored by the mainstream Indian cinema and expects your (monetary contributions or otherwise) support to realize this goal.
Abhimanyu
is one of the five short films that Onir is writing and directing.
Omar
will be a film that portrays the nexus between the police and male sex workers to harass gay men using article 377.
Afia
will tell the story of a girl working in an NGO discovering the misappropriation of funds and her entire life changes as she realizes how everyone is involved. In
Megha
, we will see a Kashmiri Pandit woman going back to Kashmir after 20 years and confronting her past – a past of losing trust and faith in humanity, a past that saw three lakh Kashmiri Hindus leaving Kashmir. Set In Kolkatta,
Rudra
will explore the Maoist conflict of ideology between a father and son.
"These topics are too important to let slide into the shadows," says Onir. For Anticlock Films, this is a movement towards cinema that has content and that entertains by way of enriching oneself.

To contribute money and read the deal, please visit the blogs of the respective films:

Abhimanyu

-
http://iamabhimanyu.blogspot.com/
[Facebook]
Omar

-
http://omarthefilm.blogspot.com/
[Facebook]
Afia

-
http://iamafia.blogspot.com/
[Facebook]
Megha

-
http://iammegha.blogspot.com/
*Under Construction*
Rudra

-

http://rudrathefilm.blogspot.com/
*Under Construction*
Each film lasting 20 minutes will be released for educational/awareness/festival purposes and eventually all the five short films will be compiled into one release for the general audience.

Check out these related posts too!
CSB Promotion: Gress's Photography