Tuesday, August 5, 2014
Labels: csb promotion
4 comments

When Lokesh Kumar attended the Indian LGBT film festivals, he found that there were not many Indian movies made on alternate sexualites. Being an ardent film buff, he had always wanted to be part of cinema. But without proper contacts and knowledge and finance, he found it difficult to move forward. Even then, he felt it was important to portray this subject and made his first movie about the acceptance of a guy's homosexuality by his elder brother. Now a few short films later, Lokesh has emerged himself as an independent filmmaker, who wants to highlight the social issues that move him through his films. 'My Son Is Gay' is his very first venture in incarnating that intention.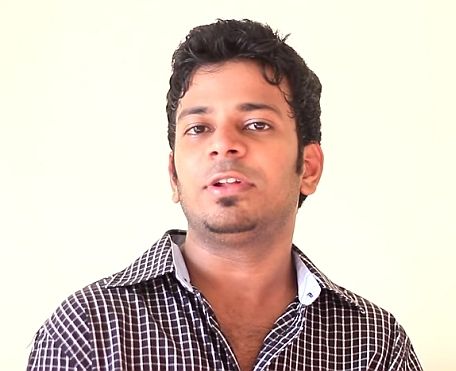 The Writer and Director of 'My Son Is Gay,' Lokesh Kumar
The movie 'My Son Is Gay,' tries to portray the emotional journey of an Indian mother when her son comes out to her as homosexual. It also deals with what the gay son goes through being in a society which denies him the identity, acceptance, love and affection. Emphasizing the relevance of his movie, Lokesh points out, "I see that the LGBT community is facing lot of rejections by the society. Though it is not a much talked about topic in our country, it is happening a lot secretly – within our hearts, within our minds. This movie hopes to foster the acceptance of LGBT children and understand their emotions."
The two main characters – the son and the mother – are played by actors Nakshatra Bagwe and Anupama Kumar respectively.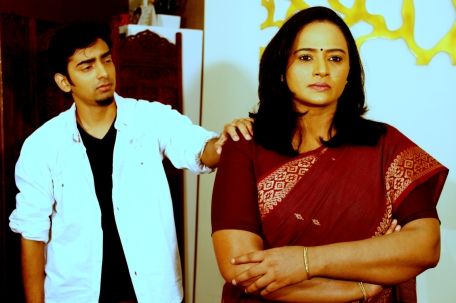 A scene from the movie, 'My Son Is Gay'
Nakshatra has been involved in films on queer themes since his debut movie and this will be his eighth film based on homosexuality. Being an openly gay man, he is well aware of the stereotypes that get propagated vis-à-vis the actual reality. For Nakshatra, this was a dream come true project when Lokesh approached him for the role. "When I watched 'Prayers for Bobby,' I had wished for movies on similar theme to be made in India. It is important for all of us to make our voices heard in the mainstream and I want to portray us in a positive realistic manner," he asserts.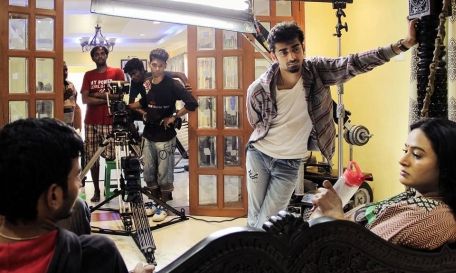 Anupama has been dabbling with theatre since she was 5 and she claims to be the designated family entertainer. A few hundred ad films later, Anupama now feels that she has reached where she wanted to be, doing the kind of cinema she had always wanted to be involved in. "I have many gay friends and like everyone else, they also are victims of this prejudice. When we were shooting the 'coming out' scene, Nakshatra broke down as it was very close to his heart. That insight made us all realize how real this issue is."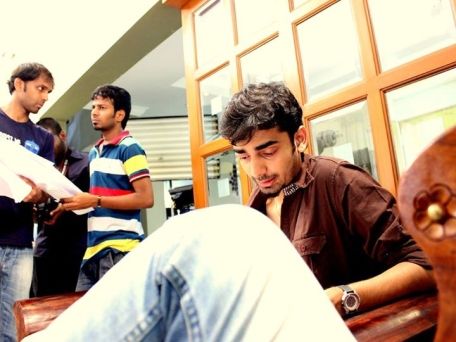 When Lokesh came up with this project, there were people who questioned his choice of selecting a gay-themed subject and he had to make them realize its importance. "I'm good at pitching my project and no one can influence me on the topic I choose to film. Initially some technicians and actors had the reservation that it might brand them as LGBT. But once we found the right people who see cinema as an art, we focused on making the film and the theme became irrelevant." Even then the challenges to make this movie are not eased. "In indie film making, every day is a challenge. And for a theme like this, the challenges give a multiplier effect when it comes to funding, promotions, sourcing the right talent, bringing stars to make the project mainstream, managing social media and so on," Lokesh explains.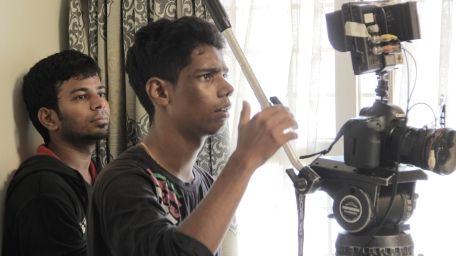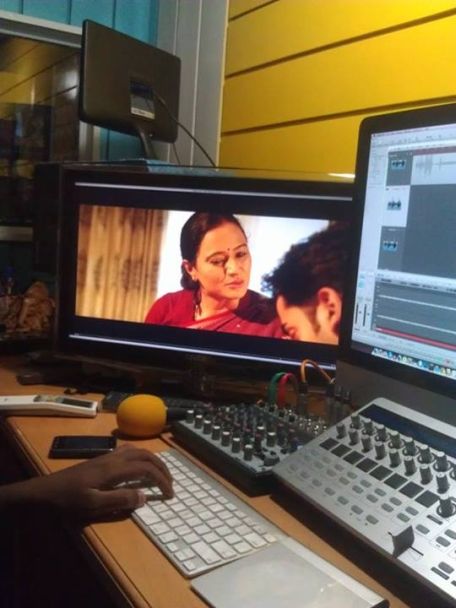 The movie is currently under production and the makers are hopeful to complete the film through crowd-funding. 25 percent of the movie has been completed and the team has come out with a trailer-cum-pitch video to encourage contribution from the public. "It's now purely in the audience's hands. We wish to complete the movie at the earliest, hope the people will open up their hearts and contribute to the project. Do support us and we will give a great movie which India has never seen before, a movie which is crucial for our country," Lokesh stresses.
Movie Facebook page:
https://www.facebook.com/MySonisGayTheMovie
Check out these related posts too!
CSB Promotion - Pandora's Box
CSB Promotion - Chennai Rainbow Film Festival 2013
CSB Promotion - KASHISH Mumbai International Queer Film Festival 2013